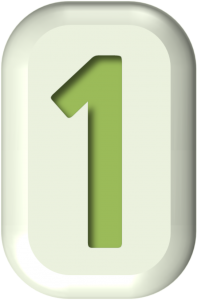 Sometimes I don't want a big sewing project. If I'm pressed for time or simply need to fill an afternoon or one day out of the weekend, I don't necessarily want to start a project that will take days, weeks, or months to complete. Nor do I want the hassle and expense of shopping for supplies for a larger project. I just want to sew for a couple of hours and have something to show for it. If that's ever happened to you, these sewing projects you can do in a day are the perfect solution.
Circle Skirt
Make this for yourself or your daughter…or making a matching mother/daughter pair. This circle skirt can be done in just a couple of hours and it's perfect for whirling and twirling when it's done. Unless you have large amounts of the same fabric on hand (cause you just buy fabrics you like when you see them, maybe?) you'll need to hit the store for material. If you've got enough fabric on hand, you're good to go.
Vendor Apron
Are you the one they ask to help out with bake sales, garage sales, and other school fund raisers? You need this vendor apron to keep your notepads, pens, and other supplies close at hand. It's super simple to make with an old pillowcase or one you fell in love with at the thrift store and now need a use for. Make a bunch so the whole PTA will have one.
Trendy Fashion Tank
With this awesome pattern there's no need to spend your hard earned money on brand name t-shirts and tanks. The trendy fashion tank is patterned after a popular JCrew top, but made by you. You'll need jersey sheets or another source of that same material to make this pattern. Flat jersey sheets can be bought at discount stores for around $7, so it's well worth the investment to make this shirt yourself.
Hair Bows
Not only do these work up fast, they're a great way to use up your scraps. Hair bows never really go out of style, so make a bunch. Give them as gifts or sell them at craft fairs. Depending on the material you choose they can be vintage, modern, or anything in between. No matter what, they're sure to be a hit!
The next time you're looking for a quick project, try one of these projects. They take a day (or less in most cases) and leave you with a great finished piece, a feeling of accomplishment, and instant gratification. Many of these projects are also great for sew sewers since they can quickly see the results of their efforts.