Whether you're a beginner or an advanced sewer, there will always be projects that seem too tough, that are hard to feel completely confident about taking on. Without a way to approach projects confidently, it can be tempting to skip doing them all together. What a shame it is when we miss out on making something special simply because it seems too hard. Instead, try using these tips to build your confidence and get that project done.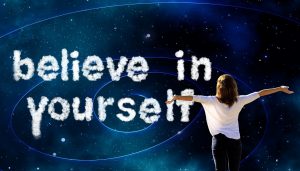 Break it Down
Often, I find myself feeling overwhelmed by a project if I try to look ahead at all the directions. With simpler projects, I can do that and picture the whole thing coming together in my mind. With more complex projects, reading ahead sometimes makes me feel like it's too hard. I won't see the project. Instead, I get lost in the words of it and panic at the sight of terms I've not seen before.
The simplest and quickest way to overcome my fears and boost my sewing confidence is to take it one step at a time. Instead of reading through the whole thing, I only focus on the step I'm currently working on and the move on to the next. This makes it easy to look up any terms I'm not familiar with and complete each step successfully. And, of course, doing this generates more confidence. I have a hunch it will be the same for you. Give it a try and let me know how it goes.
Ask for Help
Although sewing is largely a solo hobby, that doesn't mean you have to work through every project on your own. If you're stuck, bring your fabric and the pattern to your local fabric or sewing machine store and ask their experts to help you out. They may be able to give you an explanation that's easier to understand than the one written in your pattern instructions. Also, having the corresponding fabric pieces may help to show you a way to pin or cut the pieces to match what the instructions are asking you to do. And once you've learned it, you can apply it, confidently, to future projects.
These two tricks have helped me tackle everything from a sundress to a wedding dress with confidence and wind up with gorgeous completed projects that I'm proud to wear. The next time you're feeling overwhelmed by a project, don't fret. Try these two tips and get the confidence you need to complete the project without stress.