Expert Sewing Consultants Here For You!
We'll help you find the perfect product and provide lifetime support for any purchase.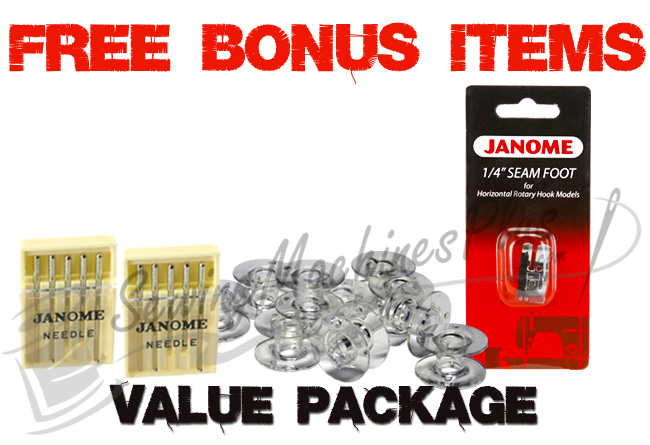 Enjoy these FREE BONUS items found in our Value Package. These accessories will give you everything you need to take your Sewing and Quilting to the next level!
FREE BONUS Value Package Includes
FREE Janome 1/4" Seam Foot
FREE Janome Empty Bobbins (10 pack)
FREE Janome Universal Needles - Size 12 (Pack of 5)
FREE Janome Universal Needles - Size 14 (Pack of 5)
Accessories may be substituted if we run out of stock. Packaging might vary.
---
Janome HD3000 Mechanical Sewing Machine
Treat yourself to the NEW Mechanical Sewing Machine: the Janome HD3000! It has features that advanced sewers will appreciate.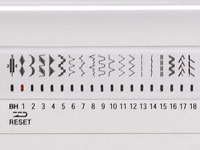 18 Stitches Plus 1 one-step buttonhole.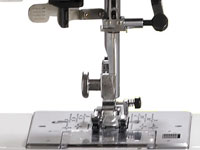 Built In Needle Threader.
Makes quick work of needle threading. Spend more time sewing!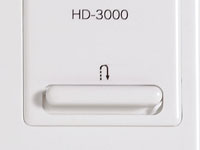 Reverse Lever.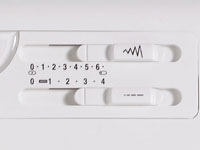 Stitch Length and Width Adjustment.
6.5mm maximum stitch width, 4mm maximum stitch length.
Features
Built-in needle threader.
Reverse stitch lever.
Snap-on presser feet.
Stitch selection dial.
Foot pressure adjustment.
18 stitches.
1 one step buttonhole.
Manual, lay-in thread tension.
7-piece feed dog.
Free arm.
Drop Feed.
Push-pull bobbin winder.
Extra high presser foot left.
Horizontal, full rotary hook bobbin system.
6.5mm maximum stitch width.
4mm maximum stitch length.
Heavy Duty frame.
Hard cover included.
Included Accessories
Blind Hem Foot G
Buttonhole Foot R (Automatic)
Hemmer Foot 2mm D
Overedge Foot C
Bobbins
Felt
Lint Brush
Quilting Bar
Screwdriver (large)
Screwdriver (small)
Seam Ripper
Set of Needles
Spool Holder (large)
Spool Holder (small)
Spool Pin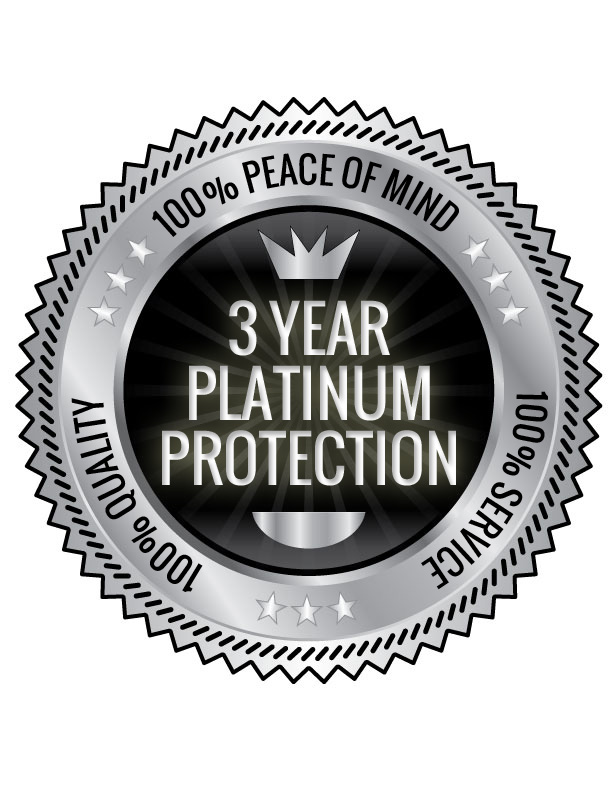 3 Year Platinum Protection Warranty
Add on a 3 Year Platinum Protection Warranty During Checkout For 100% Peace Of Mind!
SewingMachinesPlus.com is proud to offer its Platinum Protection Plan, for sewing, embroidery, longarm quilting and overlock machines sold in the U.S.A.
NO REPAIR BILLS
COVERED PARTS AND LABOR
1 YEAR FREE SHIPPING
NO DEDUCTIBLE
COVERS NORMAL USAGE
PEACE OF MIND
Your purchase is not complete until you add the security of a SewingMachinesPlus.com Platinum Protection Plan. You depend on your Sewing machine to work hard for you. When a problem arises and a repair is required, you need it fixed as fast as possible. But then you�re faced with a costly repair bill. Are you and your budget prepared? Especially when you have no way of knowing when or how often the machine may need service?
Now you can relax. With our SewingMachinesPlus.com Platinum Protection Plan, out-of-pocket expenses are completely eliminated for your sewing machine repairs. The plan guarantees to pay all covered parts and labor beyond the original warranty. It�s peace of mind protection you can count on. Don�t put it off! Protect your investment and pocketbook with affordable coverage.
Warranty Summary
This warranty covers parts and labor for 3 years.
Used under normal home sewing conditions.
Consumable items not covered; (needles, bobbins, bobbin cases, springs, and belts)
The warranty does not cover improper use, abuse, commercial or industrial use of machines.
The warranty does not cover flood, fire or other acts of nature.
Call SewingMachinesPlus.com if you have any questions. This is one of the best platinum protection warranties available for your sewing machine!
Need more supplies? Find them below!

Just add them to your bag below.
REVIEWS

Global Rating: 4.80 from 5 reviews
Add your review of this product
Moderately satisfied
Feb 12, 2016
Stephen Braley
Smethport PA US
The machine was advertised as being self-threading. It's not. The thread-cutting wedge is practically out of reach and I have resorted to cutting threads with scissors. The owner's manual said that when you fill a spool with thread that the spool would stop on its own, and yet it does not and I had to fish a ton of thread out of the spool socket. I am glad to have the machine and it's working fine, aside from what I've written.

Pastor Bill
Dec 15, 2015
Bill mallernee
Xenia oh US
The service and delivery was great. The machine is what my wife wants it is a Christmas gift I can't wait until she opens it.

Janome HD3000
Sep 8, 2014
Jane Cookson
Wilson No US
I create costumes for local theater productions and needed a heavy duty machine that could sew through all kinds of fabrics. This summer, I put around 100 hours sewing time on this machine in the span of two weeks. The machine performed beautifully once I implemented routine maintenance and cleaned it with a soft, dry cloth after every six or seven hours of sewing. The extras were great! The overedge foot and blind hem foot came in very handy. I would recommend this machine to anyone looking for a solid mechanical sewing machine.

Works Great!
Nov 21, 2013
Tamara
RICHMOND HILL ON CA
This was my first sewing machine and it does everything I need it to do. I know its capable of doing so much more, which I look forward to learning soon. The shipping was great, I saved a lot of money on it especially living in another country. Thank you for the secure packaging and bonus gift :)

Great Machine
Jan 6, 2012
Robert
Downers Grove IL US
This machine does exactly what I was hoping for. I have a good electronic machine from another manufacturer that sews very well overall, but when starting out on a thick, multi-layer section of a heavy fabric such as denim or cotton duck, it hangs up initially under the presser foot and needs assistance to start feeding. Once it catches, it sews fine. I had hoped the Janome HD3000 would feed better with the 7 point feed system that has 2 extra feed dogs right under the center front of the presser foot- and indeed it does! I also thought it would be good to have a basic mechanical machine as a back-up and this Janome HD3000 should serve well. Had to adjust the bobbin tension out of the box for best stitch balance, so I give this a 4 1/2 star review.
Rating:
Global Rating: 4.80 stars from 5 reviews
View All Reviews