I don't know about where you live, but in New England, we've had a lot of storms this summer. Thankfully, we haven't lost power. But we've been stuck inside quite a bit. That means there's been lots of time to sew! So much time, in fact, I'm out of projects! Horrors! Has that ever happened to you? It's left me feeling a bit adrift. There's another storm going on as I write this and I'm looking at my sewing machine with desire and my heart and no idea what to make. Even my scrap stash is pretty depleted. Boo! So, I'm going to read sewing themed books and mysteries instead! Here's some of my favorites!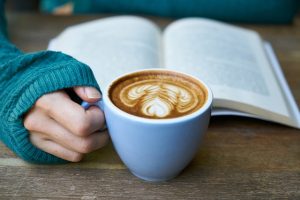 Southern Sewing Circle Mystery Series
Main character, Victoria "Tori" Sinclair is a transplant to Sweet Briar, SC. She joins the sewing circle and takes a job as head library. The series currently runs to 12 books and it's highly likely that author Elizabeth Lynn Casey will keep them coming! With all the storms we've been having, I can curl up with a cup of tea and finish all 12 books this summer!
Magical Dress Making Series
Texas hospitality, a haunted dress shop and a Manhattan fashion designer. All the elements of a great story! Book six of this series by Melissa Bourbon was released in 2015. Hopefully the rain will stop and I won't be completely done with the series before she releases the next one!
Deadly Notions Mystery Series
No sewing project is complete without the perfect notions. Turns out, no sewing mystery series is complete without them either! Cate Price weaves tales of Daisy and her husband Joe living in Pennsylvania. Joe renovates their house while Daisy has found her calling working at a quaint shop that sells sewing bits and bobs, antiques and jewelry. Book number three was released in 2015. With the rain raging, I might get through all of these just this week!
At least by reading about sewing I won't feel like my sewing machine is missing me too much! What are some of your favorite sewing themed books?