Many people have items related to charitable donations on their new year's resolutions list. If you're one of them, you can use your sewing skills to spend more time with other sewers and achieve your charitable donation goals for the year by having a charity-focused sewing circle. Here's how to get started.
Get out in your community and find a cause to support.
Pick a charity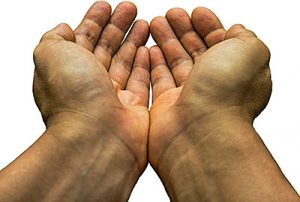 Are there local organizations that would appreciate handmade items? Perhaps a shelter would appreciate clothing items or hospital would appreciate baby hats? Animal rescues may appreciate blankets or pet shirts. Get out in your community and find a cause to support! Ask to speak to the director or someone in charge of community relations. Tell them you want to contribute handmade items on a regular basis and see what they can use. Once you find a charitable organization in your community and understand their needs, you can get started planning and promoting your group.
Find a pattern
Once you know what the charity needs, find an easy to make pattern. It should be simple enough for a beginner to make while interesting enough to engage more experienced sewers. Make sure you have numerous copies and bring them with you to each sewing circle so newcomers or anyone who forgot theirs can get a copy without hassle.
Pick a date, time, location
Will this group be in your home? Do you have space for several sewing machines to run simultaneously? If not, you'll need to find somewhere more suitable. Local libraries, churches or community centers may be able to host your sewing circle. Make a few calls, send a few emails. Most people and organizations rally around good causes so it shouldn't take long to find a suitable place.
Working with their availability and yours, pick a recurring date for the sewing circle. Once a month is a good frequency. It's often enough to keep people interested and excited, but not so often as to feel like a burden. Decide what time of day you'd like to meet and get that room booked with your site.
Invite and promote your sewing circle
Facebook and other social media outlets can be a great way to promote your sewing circle. Create a public event and include all the details about the charity as well as meeting time, location, etc. Invite your friends who sew and encourage them to invite others. See if the location hosting your charity sewing circle is willing to promote the event too. Ask the charitable organization if they're willing to promote it to their members and donors.
Post fliers (with permission) in community centers, craft stores, fabric stores, senior centers, etc. Include an appealing photo or graphic along with the text information to entice people to look at it.
No matter how you promote it, make sure people understand what they need to bring (fabric, sewing machine, etc.) Also, be sure to include contact information as well in case people have questions.
Collect finished projects
As the charity sewing circle meets over the course of several weeks or months, projects will be completed. Collect them and deliver them to the designated charitable organization. Be sure they understand about your sewing circle – they may promote it to their members and donors now that they've seen results. Keep doing this on a regular basis and provide any feedback from the charity to group members. This will keep them engaged and motivated to continue donating.