PFAFF Performance 5.0 Sewing Machine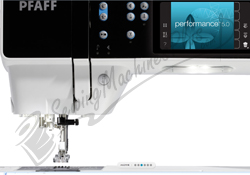 Sleek Modern Design
The Performance™ 5.0 sewing machine is breathtakingly beautiful and with its sublime lines it offers a supersized sewing space for sewing large amounts of fabric or batting.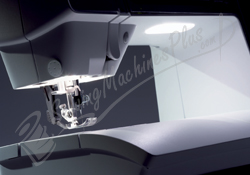 Maximum Illumination
Optimized bright light ensures no shadows on the work area and gives you a perfect view of your sewing details.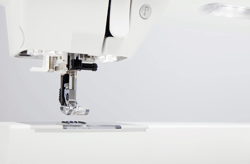 Impressive Perfection
Precision down to the last detail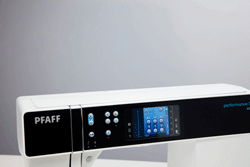 Decorative Stitches
A fascinating selection of the original PFAFF® 9mm Stitches and Maxi Stitches up to 48mm wide is just waiting to be discovered. Combine them and sew in one step repeatedly.
Side Motion Sewing
The brilliant, intuitive creative™ Color Touch Screen shows stitches in actual size and makes selecting your stitch a pleasure.
Brilliant Creative™ Color Touch Screen
With side motion sewing you can add beautiful accents to your project with stitches and monograms up to 48mm wide.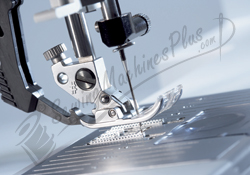 The Original IDT™ System
Integrated Dual Feed only from PFAFF® for over 40 years! Absolutely even fabric feed from both the top and the bottom.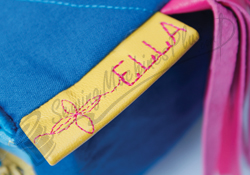 Sewing Fonts
Choose one of the beautiful fonts to personalize your project and combine it with your favorite decorative stitch.
Machine Feature
PFAFF® creative™ Color Touch Screen
The clear, high resolution display shows stitches in actual size. The intuitive design is easy to understand.
Sensor for Straight Stitch Needle Plate
Your performance™ 5.0 sewing machine alerts you if you try to select a stitch other than straight stitch when the straight stitch needle plate is attached.
Quick HelpSystem
Touch the quick help icon for instant information.
Screen Saver with Start-Up Screen
Start-up screen will be displayed as a screen saver ten minutes after the last touch.
Personal Menu
Save your personal stitches and sequences in a folder to sew them again whenever you wish.
Bobbin Thread Sensor
Alert you when bobbin thread is low.
Separate Bobbin Winding Motor
Wind a bobbin while sewing or embroidering without having to unthread the needle.
Stylus Holder Built-In
Keeps your stylus at your fingertips.
Updateable
Update your performance™ 5.0 sewing machine easily via the Internet.
Sewing Features
Over 300 Unique, Beautiful, High-Quality 9mm Stitches
Including some that look like vintage hand work
Maxi Stitches
Up to 48mm wide built-in stitches for beautiful embellishment.
4 Built-in Stitch Fonts
Choose a font to personalize your project.
Exclusive Stitch Creator™ Feature
Create new 9mm stitches or edit built-in stitches for unlimited creativity.
creative signature™ Sewing Programs
Including tapering on all 9mm stitches, single stitch program, patchwork program, stitch positioning, and stitch density to customize your work.
Free-motion Modes
Three modes for free-motion quilting, thread painting or darning. Select the best mode for your specific technique.
Automatic Feed Dog Drop
The feed dogs are lowered or raised automatically depending on the stitch/technique selected.
Memory
Save your stitches and/or sequences in one of 30 memories.
Project Download Files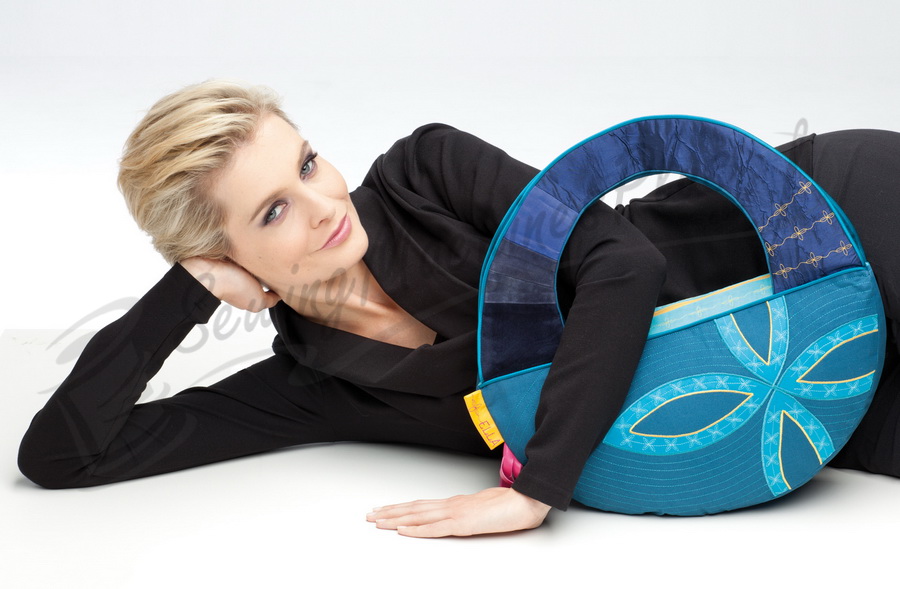 Bag - Tips and Hints
Table runner


Global Rating: 5.00 from 1 reviews
Add your review of this product
pfaff 5.0
Apr 16, 2015
Mary Jane Moore
McPherson KS US
Very nice machine the new throat room so you have plenty of room to do machine quilting

Overall Store Rating
(
8.94
/10) 2092 reviews
Rating:
10
/10 - Date: 07/28/2015
Good value. Great customer service. Order was followed up with phone calls and emails. Much appreciated.
jpitha41, real customer review
Rating:
10
/10 - Date: 07/27/2015
Items were received promptly and the order was accurate. Thanks.
vxbarnes, real customer review
Rating:
10
/10 - Date: 07/26/2015
Excellent service, great prices, large inventory.
jan_byrne0, real customer review
Rating:
10
/10 - Date: 07/26/2015
Very pleased with the service I goy.
francismccullar, real customer review
Rating:
10
/10 - Date: 07/26/2015
Great communication with seller. Was a little disappointed one item I ordered was out of stock and being discontinued by the manufacturer, but the seller quickly communicated this via email and ref...
ecseteacher, real customer review
Rating:
10
/10 - Date: 07/25/2015
I grew up with a Bernina Record (late60's?) so this one so far seems just fine.
Snowdivil, real customer review
Rating:
10
/10 - Date: 07/25/2015
The experience with Sew Simple was gratifying. The staff was helpful with my questions and even made several calls to me to see if I had any questions or that everything was to my satisfaction. I...
nshawsville, real customer review