Juki HZL-25Z Compact Mechanical Sewing Machine
This Juki is your "Take To Class" choice. It's lightweight at only 14 lbs and has its own fully enclosed carrying case. It's perfect for the traveling sewer!
There is an extra set of front feed dogs for excellent fabric movement while stitching. The slide-off accessory case narrows the sewing surface to free arm so you can sew cuffs and pant hems without puckers.
With 27 mechanically selected stitch patterns, stitch length selection and built-in needle threader, this machine is a dependable workhorse. It takes standard Class 15 metal bobbins. Because it has a mechanical design, there's no need to worry about delicate electronics.
Key Features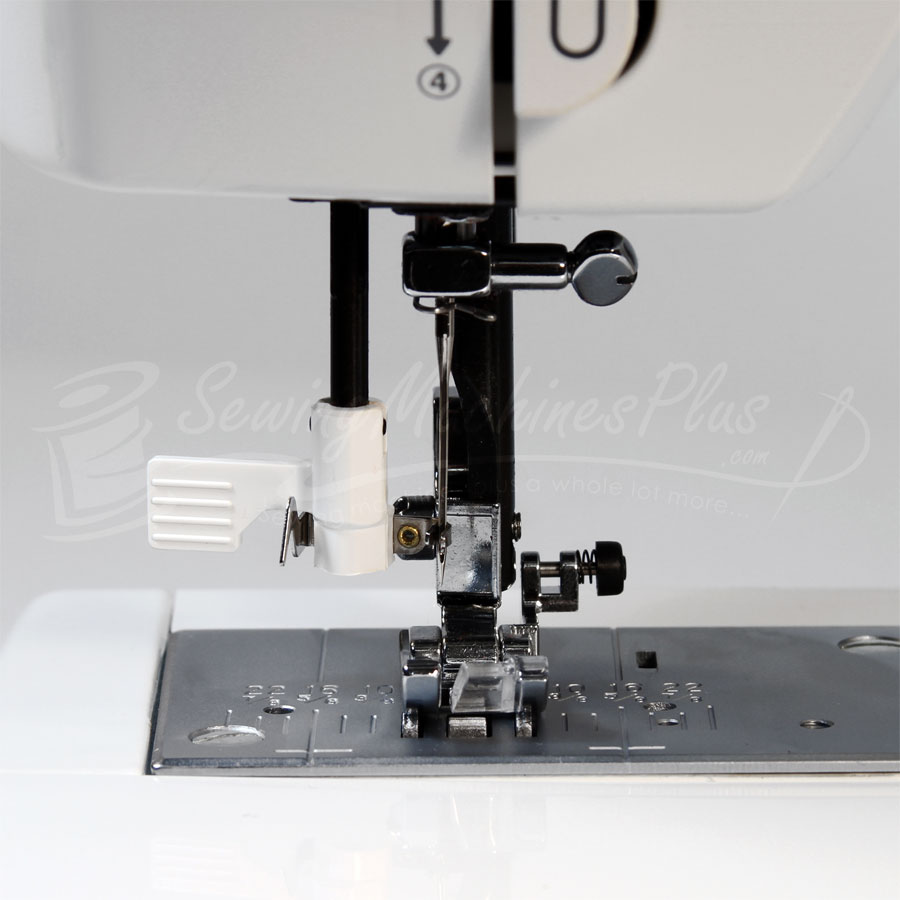 Automatic Needle Threader.
The automatic needle threader threads the needle with ease and without eyestrain. You can start sewing quickly.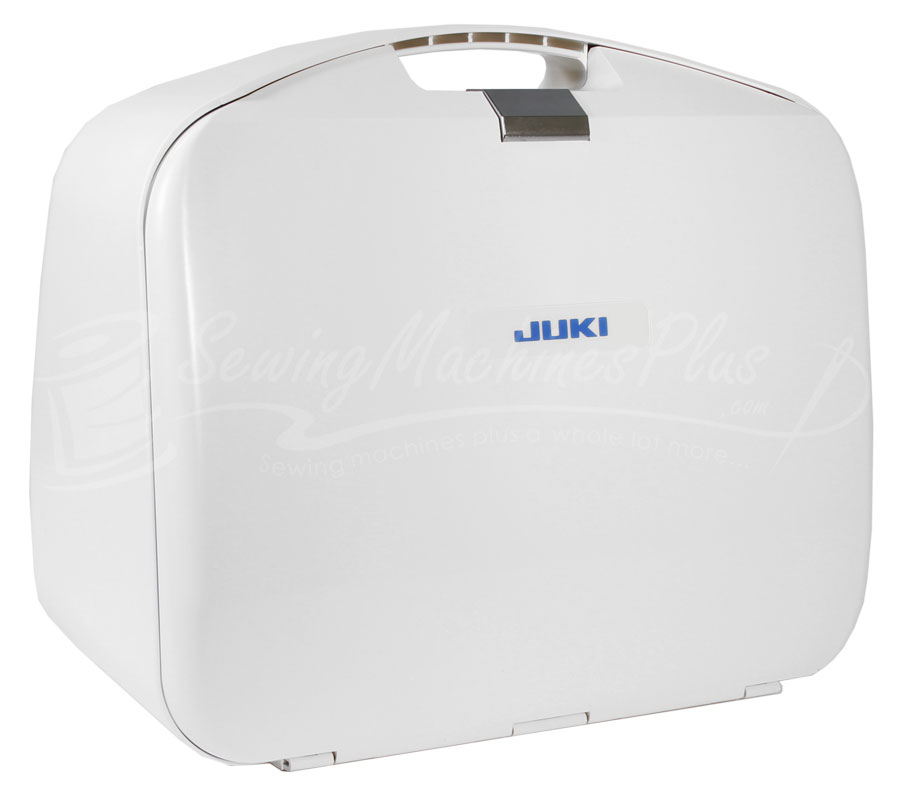 Compact Size Sewing Machine with Carrying Case.
The Juki HZL 25Z is an ideal traveling companion. It weighs only 14 lbs and is always ready to go. The hard shell carrying case is supplied standard with the machine to meet any of your travel needs. Your machine is transported easily and safely to your next sewing destination.
Additional Features
Free Arm Sewing.
The auxiliary bed slides off for the free arm sewing of collars, cuffs and other awkward sewing jobs.
Easy Start-Sew.
Have you ever tried to sew a jeans hem? Pushing the button on the zig-zag presser foot locks the foot parallel to the throat plate. This feature makes it easy to sew from single to multiple layers of fabric without breaking needles or skipping stitches.
Juki Quality.
The durable machine body is constructed from die cast aluminum. It has a front loading bobbin for simple tension control. The strong feeding power of the machine makes it possible to sew light, medium and heavy weight fabrics with ease.
Included Accessories
3 Needle starter pack, size 14.
3 Class 15 metal bobbins.
Feet.

Button Hole foot.
Blind Hem foot.
Ditch/Edge Joining foot.
Zipper foot.

Spool Cap.
Extra spool pin.
Seam ripper.
Screw Driver.
Small plastic oil vial.
Features
Free Arm Sewing.
Easy Start-Sew.
Sews from light to heavy weight materials with ease.
Buttonhole Sewing Adjusting Stitch Width.
Accessory Box.
Automatic Needle Threader.
Carrying Case.
Simple Operations!
Easy-to-use Functions!
US Warranty: 5 Years Mechanical.

No rating yet... Be the first to rate this product!
Rating:
Global Rating: stars from reviews
View All Reviews

Overall Store Rating
(
8.61
/10) 3032 reviews
Rating:
10
/10 - Date: 02/06/2016
Very easy to use. Nice product. Thank you.
zsazsanyc, real customer review
Rating:
10
/10 - Date: 02/06/2016
My order was filled in a timely fashion, and the problem I had with checking out was taken care of by customer service also in a timely fashion. I would order from this company again without hesita...
upnstchs, real customer review
Rating:
10
/10 - Date: 02/06/2016
I ordered a sewing machine part and received the wrong part twice. I figured out that the picture did not match the item number in stock. SMP was quick to send me the right part. I appreciate th...
xombdunn, real customer review
Rating:
10
/10 - Date: 02/06/2016
I have bought three machines and many accessories from SMP and have never been disappointed in the product or service. I highly recommend them.
jabbott49, real customer review
Rating:
10
/10 - Date: 02/05/2016
I have purchased several things from Sewing Machines Plus. I have been pleased with each item, obviously, or I wouldn't have ordered again and again. After much study I purchased a quilting frame...
hammersmary, real customer review
Rating:
10
/10 - Date: 02/05/2016
Excellent quality, fast shipping and prompt follow-up. Truly recommend seller.
yanil, real customer review
Rating:
10
/10 - Date: 02/04/2016
Had a hard time finding additional bobbins for my new machine, Juki HZL-F400. They have them and shipped promptly.
barbcullen, real customer review