Janome 1600P-DBX FS High Speed Sewing & Quilting Machine
The Janome 1600P-DBX uses the DB type needle and has an auto-thread cutter. It sews a straight stitch at 1,600 stitches per minute, the fastest on the market. From the new "Liquid Response" foot control to the pre-tension system, everything on this machine is built for high quality stitches at professional speeds. But while it performs like an industrial machine, it also provides you the quiet operation and sleek design of a Janome.
An extra large 9 inch x 6 inch work area gives you room for the largest projects. Use the knee lift to raise the presser foot while keeping your hands on your work. An independent motor winds bobbins while you're sewing. 10.5 lbs. of presser foot pressure ensures that your layers of fabric won't shift, making it an ideal quilting machine.
Key Features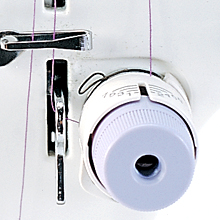 Smooth Feeding Thread.
The 1600P Series has a pre-tension thread regulator that takes the kinks out of your thread even before it goes through the tension mechanism.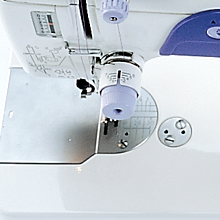 More Room.
The 1600P Series machines all have extra large sewing areas. The area under the arm is nearly 9.5 inches x 6 inches. Now your bulkiest projects can fit past the needle. And you can easily see your work as you sew.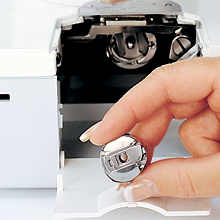 Side Loading Industrial Rotary Hook.
Consistent stitching with industrial quality.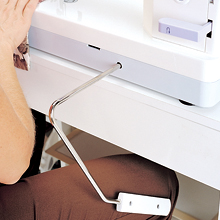 Knee Lift.
Raise and lower the presser foot without taking your hands off your work with the knee lift. Quilters love this feature.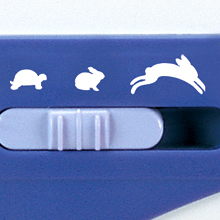 Liquid Response Speed Control.
Press the unique "Liquid Response" foot pedal. The machine gradually accelerates to your optimum sewing speed. At slower speeds the foot control gives you outstanding accuracy. You can press it to sew a single stitch.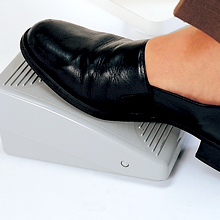 Convenient Features.
You dont have to give up convenient features to sew fast and with more power. The 1600P machines have the convenient features you expect on a home machine with the easy to use controls you won't find on most industrial models.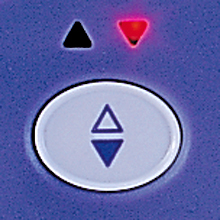 Memorized Needle Up / Down
The exclusive Up / Down needle button controls the needle position at the end of the stitch. Set it "up" when you want to move your fabric. Set it "down" for corners and pivots.
Features
Automatic thread cutter.
Memorized Up/Down needle setting.
Pre-tension eliminates thread kinks at high speeds.
Extra large 9 inch x 6 inch work area.
DB needle.
Thread diagram printed on machine front.
Bobbin winding diagram printed on top of machine.
Simultaneous bobbin winding while sewing.
Side-loading, industrial rotary hook.
Dual sewing lights.
Industrial-type thread take-up lever.
Heavy-duty presser foot pressure: 5kg (10.5 lbs.).
Visible pressure gauge.
Knee lift.
No oil holes on sewing bed.
Sealed bearings on shafts: durable, reliable, and highly stable at high speeds.
5 Year Extended Warranty.
Warranty: 25 year limited, covering mechanical defects. Click here for warranty details.
Standard Accessories
Bobbins.
Needles.
Cloth Guide.
Hemmer Foot.
Spool Cap.
Spool Net.
Spool Holder.
Accessory Box.
Knee Lifter.
Lint Brush.
Large Screwdriver.
Small Screwdriver.
Oil.
Janome 1600P Series Comparison