Call 800-401-8151

To Speak With An Expert Sewing Consultant
We'll help you find the perfect product and provide lifetime support for any purchase. E-mail us here.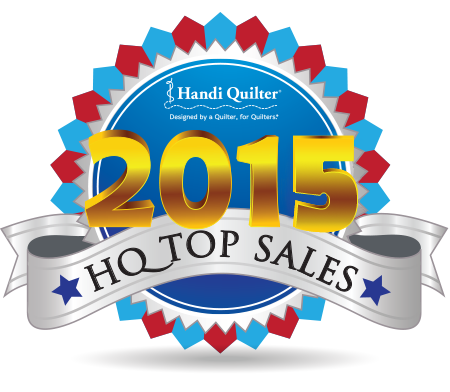 Handi Quilter High Rise Table Lift System
The HighRise is an electric lift system that attaches to your frame legs to quickly and easily raise or lower your entire frame. Avoid back and shoulder strain when quilting by moving quilting frame up and down slightly. Use the preset height feature to quickly move from one favorite position to another (sit down for micro-quilting, stand up for edge-to-edge).
Comes with the controller, six actuators, routing and connecting cables.
Features
Ten inches of lift
Six lift actuators lift all standard straight-leg HQ Studio Frames and HQ Fusion Frames (Note: Currently, not available for first generation slant-leg frames.)
Can be used on various width frames with four, five, or six legs
HQ HighRise controller mounts to sidearm, away from quilting area. Controller features include Up and down buttons; Three programmable preset buttons (A, B, C) for quick movements to three different user-programmed heights; Eight LEDs show relative height of table
Three-button wireless key fob remote control
Key fob is programmed to work with one controller
Quick press of any of the three buttons moves to one of the three preset heights (A, B, or C) Holding down the upper or lower button (for more than one half second) raises or lowers the frame
Easily installed by customer. Set frame to lowest position and remove frame leg latches; Mount six actuators using top and bottom brackets; Route cables and attach to bottom of frame; Mount controller to side of frame; Connect cables and power supply