Generations GMC 1201C Embroidery Machine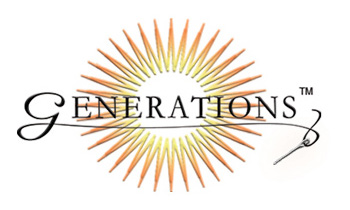 Have you been dreaming about having your own embroidery business? The Generations GMC 1202C Single-Head Compact Embroidery Machine is the answer to your dreams!
The bundle has all the needed software and accessories to get you off to a great start. You'll even find 12 cones of 5,000 meter polyester thread in assorted colors plus stabilizer backing!
Generations GMC 1201C Features
Color LCD display.
Built-in-USB input, external floppy drive, and Direct Connect capability.
12 needles with auto-color change.
Extra large sewing field (22 inches x 15 inches).
Up to 1000 stitches per minute.
Automatic color change.
Automtic thread trimmers.
Automatic thread break sensors.
Super-wide cap frames and complete hoop assortment*.
Design memory of 1,000,000 stitches.
Small compact tabletop design.
Bundle with Generations Automatic Digitizing Software for the ultimate embroidery experience!
Generations GMC 1201C Bundle
1
Generations GMC-1201 12 Needle Compact Embroidery Machine.
$8,495.00
Single head embroidery machine with 12 needles.
Embroiders on flat goods, tubular goods and caps.
Flat embroidery field of 520 cm x 350 mm.
Maximum speed 1000 spm.
Electricity: 110 single phase OR 220V single phase.
1
5 inch COLOR LCD Monitor Controller.
Included.
12
CTS: Computerized Thread Sensors.
Included.
1
Embroidery Working Table for garment support.
Included.
1
18 cm round hoop. 7.5 inch.
Included.
1
30 cm x 30 cm square hoop. 11.8 inch. Jacket back, small.
Included.
1
52 cm x 35 cm square hoop. 20.5 x 14 inch. Lacket back, large.
Included.
1
Manufacturer's all-steel-construction stand.
$395.00
1
HM Kit. The deluxe high-mortality self-maintenance kit has tools and common wear-and-tear parts for the machine.
$239.00
1
Baseball Cap Equipment (Cap Kit).
$995.00
2
270 super wide field cap frame.
Cap Kit.
1
270 super wide field cap driver.
Cap Kit.
1
Cap hooping gauge.
Cap Kit.
1
Second set of standard tubular hoops PLUS two 12cm round hoops & two 15cm round hoops.
Hoop Kit.
* Please note that other sizes & specialty attachments are available.
1
GS-100 Generations Automatic Digitizing Software.
$1,799.00
For use with scanned artwork or computer generated art.
Generate a stitch file to save to disc.
Line / Stitch editing, geometric processing, output to all major formats.
Works with True Type fonts so you may embroider with any Windows font.
1
GS-120 Generations Monogramming Software.
$379.00
1
All Generations software updates.
Included.
1
DPP (Generations Dongle Protection Program). Lifetime guarantee on dongle.
$299.00
1
Artist's Essentials Supply Kit.
$599.00
12 5000m cones of Assorted 40wt polyester threads, stabilizer backing, scissors, bobbins, and much more!
3
Years Limited Warranty.
Included.
Consumable parts and operator error(s) are not covered.
* See warranty documentation for complete details.
* Service Contracts are available.
Complete Package Discount:
($2,500.00)
Estimated Shipping:
-- TBD --
You pay this amount:
$10,995.00
Generations GMC 1201C Images

No rating yet... Be the first to rate this product!

Overall Store Rating
(
8.93
/10) 2090 reviews
Rating:
10
/10 - Date: 07/27/2015
Items were received promptly and the order was accurate. Thanks.
vxbarnes, real customer review
Rating:
10
/10 - Date: 07/26/2015
Excellent service, great prices, large inventory.
jan_byrne0, real customer review
Rating:
10
/10 - Date: 07/26/2015
Very pleased with the service I goy.
francismccullar, real customer review
Rating:
10
/10 - Date: 07/26/2015
Great communication with seller. Was a little disappointed one item I ordered was out of stock and being discontinued by the manufacturer, but the seller quickly communicated this via email and ref...
ecseteacher, real customer review
Rating:
10
/10 - Date: 07/25/2015
I grew up with a Bernina Record (late60's?) so this one so far seems just fine.
Snowdivil, real customer review
Rating:
10
/10 - Date: 07/25/2015
The experience with Sew Simple was gratifying. The staff was helpful with my questions and even made several calls to me to see if I had any questions or that everything was to my satisfaction. I...
nshawsville, real customer review
Rating:
10
/10 - Date: 07/25/2015
I have been so happy with Sewing Machines Plus. They always have what I need and I get it within a week.
lmklier, real customer review