Brother Quattro 6000D Sewing and Embroidery Machine
This ultimate creative partner brings you optimum performance in embroidery, sewing, quilting and crafting. Powered by your imagination and engineered for those who desire innovation including a number of groundbreaking features.
Boasting a three-dimensional look and larger space, a simple touch of the stylus and the touch screen offers the brightest rendered images imaginable.
Exclusive InnovEye™ Intelligent Eye Technology and Up-close™ Viewer give a bird's eye view of the needle area. This industry first is like having a built-in camera above the needle plate. With instant magnification featured on the LCD display, sewing, embroidery, quilting and crafting have never been more exact.
Embroider with perfection, sew with unlimited creativity, quilt with ease and craft with brilliance all on the Brother Quattro Innov-IS 6000D.
New and enhanced embroidery features are a definite step up from the competition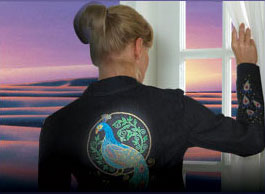 Designs can be duplicated with almost no limit in the edit mode without going back to the selection screen.
Designs are rendered instantly, three times faster than before.
Zoom in for a microscopic view of the design. Zoom out, too.
The LCD screen shows the size of the hoop needed for the design. This shortens project planning time!
One touch access opens a world of editing capabilities for improved design work.
Change the background color for editing ease and greater visibility during the preview process.
Choose from 66 colors for a realistic preview.
The Quattro 6000D comes with 3 built-in USB ports.
One high-speed 2.0 port to transfer designs even faster from any standard storage media or from the new optional external card reader.
A second port for machine peripherals.
A third port for computer connectivity. Perfect for design import/export, screen saver import and for downloading software updates from www.brother.com.
Sewing improvements start at the needle with the Quattro 6000D.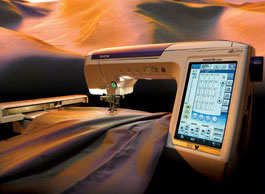 Push a button to use the enhanced threading system. It quickly threads the needle with time-saving convenience. Threading occurs no matter what needle size and thread type is used. The upper thread tension adjusts automatically for more reliable stitch work.
The bobbin winding system boasts improved tension. It has an adjustable winding speed giving you high-performance bobbins. Wind specialty thread such as taut metallics without stretching, breaking or distorting the thread. Accuracy is even more exact with the enhanced thread sensor, leaving low levels of thread on the bobbin.
Adjust the knee lifter lever in three different positions to match your best sewing position. Avoid the stress of fabric getting caught on the presser foot lever with its new placement on the back of the machine.
The needle position ensures a gradual approach to the fabric with three varying needle heights. Realistic stitch rendering shows detailed thread work on your chosen design with a rendering speed unmatched by any competitor.
Create unique stitch patterns and save to machine memory for later use with Brother's exclusive My Custom Stitch feature.
Envision more space to quilt and greater hands-on precision for exact stitching and seam quality.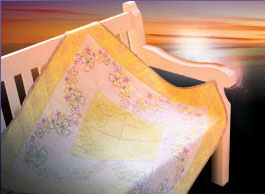 Fluidly stitch large quilts with the optional extra-large extension table and generous work area. Use the new InnovEye technology to create beautiful edge-sewing with straight 1/4 inch seams.
The adjustable presser foot height makes free-motion quilting and pivoting even easier on any type of fabric.
Lightning-quick pivoting is enabled by the pivoting function. Leave the needle down and the presser foot up to turn perfect corners.
The Automatic Height Adjuster (AHA) continuously detects fabric thickness and automatically adjusts the presser foot pressure for precise, smooth and even stitching.
The "pointing needle" feature helps you line up the needle for perfect appliqués before it pierces the fabric. Quilt gracefully with the Quattro 6000D. Sew quilting lines equal distance around an appliqué or motif for beautiful echo quilting.
No re-hooping is needed with the new 8 inch x 8 inch square quilting hoop. With this new included hoop, you can make perfect fully-stitched square quilt designs.
Access the Quattro 6000D library of quilt designs with one-touch ease. Designs include full frame, medallion and corner styles. Text letters are built-in so you can sign and date your quilt as you sew it.
The Quattro 6000D comes with three free-motion quilting feet:
one foot for more control.
one foot for greater visibility.
one see-through foot for perfect echo quilting.
Expand your sewing and embroidery repertoire with innovative crafting projects made with the Quattro 6000D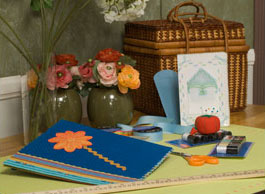 Create custom frames, trendy home décor pieces, fancy scrap­book pages or hand crafted art with the built-in technology of this intuitive machine. Add spark and flair to your crafting projects using the built-in utility and decorative stitches.
Turn off the thread sensor to sew without thread for a truly unique paper-punched effect. Complement greeting cards, picture mats, albums and more with the personal touch of paper punching.
Add greater dimension to crafting surfaces with the Appliqué Creator function. Design custom appliqués from existing designs, adding color and texture to any project. Achieve even more visual variety by adjusting the width of the appliqué outline.
Brother Quattro 6000D Features
Full 10-inch space to the right of the needle.
5-inch height from sewing bed to the top of machine arm.
23.75-inch long sewing bed (with embroidery arm attached).
LED Lighting.

Full-spectrum natural daylight LEDs.
Light brightness equal in power to 56 standard LED lights.
Almost 10-inches of full-spectrum surround™ lighting around the needle.
Adjustable LED lighting in five settings .
New light diffusing technology.
New lens focusing technology.

InnovEye Technology.

InnovEye Technology provides precise needle placement.
On-screen InnovEye adjustment using sensor positioning sticker.
Enhanced edge sewing with InnovEye Technology.

New Print and Stitch Technology for 3D art.
Built-in Up-close Viewer.
Zoom function using Up-close Viewer.
Angle view for down-the-needle viewing.
Lighting quick pivoting.
Sew without thread for paper punching.
Superior feed dog system.
Automatic feed dog switching.
Built in designs.

601 built-in embroidery designs.
Starter library of 8 built-in background designs for Print and Stitch Technology.
New built-in Kanji designs.
New built-in Greek Alphabet.
40 new built-in Vintage designs.
New built-in Swiss designs based on Swiss lace samples circa 1900s-1950s.
10 new built-in Japanese designs.
20 new built-in square quilting designs.
160 designs featuring Disney/Pixar characters.
30 new built-in initial designs.
Hoops.

New jumbo 12-inch x 8-inch embroidery hoop.
New 8-inch x 8-inch square quilting hoop.
Built in large designs for the jumbo 12-inch x 8-inch hoop.

Embroidery background color adjustment.
Monochrome embroidery for single color embellishment.
Enhanced threading system.
Improved Thread Take- up lever.
Adjustable bobbin winding speed.
Improved tension guide from spool to bobbin.
New adjustable knee lifter with three positions.
Needle plate detector for safe operation.
Presser Foot Lever in new convenient location.
New ruler design with zero mark at the needle to help center designs.
Pointing needle mode.
Easy to use large start/stop button.
New embroidery edit rotation arrows.
Design duplication mode with embroidery editing.
Sewing stitches available in embroidery mode.
New embroidery unit connector door.
Readable PHC files.
Built-in Appliqué Creator feature.
Improved hoop alignment .
Built-in embroidery basting function.
Built in stitches.

20 new utility stitches.
121 new decorative stitches includes the number (#) sign.
New built-in Heirloom stitches.
Embroidery Design selection scroll bar for easier navigation.
28 new border frame patterns.
15 built-in embroidery alphabets with full complement of symbols.
2 new small fonts.

15 accessory feet included.
New foot for edge sewing.
Brother Quattro 6000D LCD Features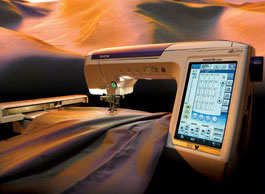 New 4.5-inch x 7-inch wide-angle HD LCD display.
260,000 possible colors with no color shifting.
160-degree horizontal viewing capability.
140-degree vertical viewing capability.
Liquid Clear Digitizer.
TFT display.
Adjustable display color for easy editing.
Built-in screensavers with viewing adjustment options.
Personalized screensaver functionality.
Realistic preview of selected stitches.
Faster on-screen design rendering.
Increased file extension viewing.
HD LCD display by Sharp Corporation.
11 new on-screen instructional videos .
Brother Quattro 6000D Accessories
Exclusive USB mouse.
Includes 3 new quilting feet.
New bobbin clips included.
2-spool thread stand included.
Microfiber accessory cloth.
New high-quality accessory box for storage within arm of machine.
3 removable accessory trays.
Custom Fashion Rolling Luggage.
Custom Fashion Luggage for Embroidery Arm and Accessories.
New dampened top cover.
Color coordinated top and needle up/down knob.
Non-slip grip handle.
New sturdier hoop design with better gripping surface.
New Quintessential Idea Book.
New embroidered dust cover.
Brother Quattro 6000D Software Features
New easy-to-navigate home screen.
New easy-to-use screen layout.
3 USB ports.
New high-speed 2.0 port for design transfer.
A third port for computer connectivity and future upgrades.
Customizable USB mouse pointer functions.
Optional external USB embroidery card reader.
Adjustable sound in 5 levels.
9 sounds for function differentiation.
FREE Resizing and Conversion Software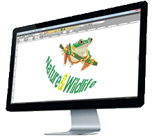 TrueSizer is a universal file conversion tool offering full compatibility between industrial and domestic embroidery file formats, as well as full design scalability.


Global Rating: 4.71 from 14 reviews
Add your review of this product
Very Happy
Nov 26, 2013
Jo Miller
Mason City Ne US
This machine was my Christmas present 3 years ago this Christmas. I am pretty sure there is not another machine out there like it. I took it in to be serviced and the dealer was surprised to see over 7 million stitches on it. In less than 3 years this is a lot of sewing. I can't even begin to tell you how much I love this machine. It is one of the best investments my husband has ever made. I recommend it to anyone wanting a sewing/embroidery machine. Love Love Love it

Great Grandmother
Jun 30, 2011
Sherri Clark
Sarahtoga Springs Ut US
I own this machine & I'm 65 1/2 yrs old. I haven't had time to sew for 22 years while I worked at my chosen profession. I really researched the newest & greatest machines out on the market. I tried this machine & fell in love with it. I really researched all the machines & found this one the easiest to use with the most sophisticated features. I toured nationally demonstrating sergers to put my husband & I through school 22 years ago. I even made 5 videotapes teaching everything a serger could do. I traveled with the greats like Nancy, Martha Pullen, & Kathy Ruddy. I only used the Phaff Sewing Machine & serger feeling they were the best anyone could buy at that time. I taught all Sewing Machines & Serger classes locally & nationally for a long time. I mention this only to say I want quality & do my homework. My new Brother is easy to learn with a few lessons or some practice. I'm thrilled with every aspect of the 6000. If you are on the fence run don't walk to your local dealer & make a deal. Take advantage of all classes, it makes it so much easier & fun. My next buy will be the Baby Lock Eveolution Serger. Then I will once again have it ALL!

Quattro 6000D
Jun 3, 2011
Betty Mattingly
Nicholasville KY
I've had my machine for a week and I'm in LOVE. The quality and the speed of this machine is outstanding.

Awesome Machine
May 17, 2011
Yvonne C Blackmon
Ferriday Lo US
I saw the machine in a shop about 45 minutes from me. Was intimidated to even sit down in front of it, but the lady made me feel at ease. Oh My Word!!! what a machine, it looks like it does everything but make fabric:))). Seriously it is at the top my wish list. And Lord willing I will have it at my home in a few short months. I feel giddy just thinking about it. Silly huh? I have a granddaughter who exhibits an interest so I will leave it to her to enjoy as well. But before that I hope that I will get to play a lot on it.

MY NEW BABY
Aug 17, 2010
ZENITA STEPHENS
NASHVILLE TN US
I JUST GOT MY NEW QUATTRO 6000D ABOUT A WEEK AGO. AND I AM HAVING SO MUCH FUN THAT I AM RUNNING OUT OF THINGS TO MAKE. AND IT IS NOW EASY TO MAKE NEW THINGS FOR MY STORE.

Great Machine
Jul 8, 2010
Sharon Hill
Escondido Ca US
I have had this machine for about 1 year and love everything about it. It is easy to learn to operate and it works like a dream.

Great machine
Jul 6, 2010
Loyce Munroe
Sierra Vista AZ US
The Quattro is a great machine even for someone who has not done a lot of sewing or embroidery. The machine and the instruction book are clear and easy to follow. It has features I have not even used yet and I have had it for a year.

I love it
Jun 21, 2010
Mari Aquillard
Bridge City Te US
Once you learn how to use this machine it will bring you hours of fun and you will love sewing on it. I have had this machine almost a full month and I am still loving it.

I love it but
Jun 15, 2010
Joan Nealy
Maxton No US
It's a great machine for sewing and embroidery but for the price, I wish I had purchased the PR650 embroidery machine. I already had another embroidery/sewing machine.

My Quattro
Jun 15, 2010
Grace Miller
San Diego CA US
I've had Jisabell (my Quattro) for 8 months and I love her. I call her Jisabelle because she is an expensive girl. I have made quilts with embroideried squares and purses...all sorts of items. I have also tried my hand at digiziting and she sews all of my designs with no problems. I could not have bought a better product.

quattro 6000d``
Jun 15, 2010
Mary Patton
Pickerington Oh US
I have seen the quattro once, but from what I have read and heard it has everything I would want. I want a machine I can understand and easy to learn. I am 77.

Love my Quatro
May 19, 2010
Lynda Jackson
San Diego CA US
I've had my Quatro for a year and have made curtains, duvets, pillows, baby clothes and finally for me a dress. I love it for everyday and embroidery. It does everything you can imagine, and it is so easy to operate.

Good to know!
Mar 2, 2010
Marissa
Orange County Ca US
Good to know that the Quattro 6000D, is rated a 'Best Buy' in the premium category for embroidery and sewing combination machines in Consumers Digest Magazine.

Wonderful! Amazing! Fun! Beautiful!
Apr 20, 2009
Anonymous
Rating:
Global Rating: 4.71 stars from 14 reviews
View All Reviews

Overall Store Rating
(
8.95
/10) 3422 reviews
Rating:
10
/10 - Date: 05/22/2016
Received my new vacuum cleaner in no time. I love my new Miele! Thanks Sewing Machines Plus!
barriecogburn, real customer review
Rating:
10
/10 - Date: 05/21/2016
Sewing Machine Plus' website is very user-friendly with very competitive prices. I love to just "window-shop" on their website. The customer support staff are knowledgeable, helpful, and friendly....
ljean32958, real customer review
Rating:
10
/10 - Date: 05/21/2016
I received my package quickly and the price was the best on the Internet.
whateverjody, real customer review
Rating:
10
/10 - Date: 05/20/2016
I'm very happy with my 23 inch Bluefig travel bag. The Baby Lock Crescendo fits easily with room to spare for supplies. I especially like the inside strap to secure the machine and the twin full le...
bfeady, real customer review
Rating:
10
/10 - Date: 05/20/2016
I received my supplies from Sewing Machines Plus so fast that it was torture waiting for the sewing machine from Singer so I could use it and the supplies. I ordered another software disk and got...
lkpbbr, real customer review
Rating:
10
/10 - Date: 05/20/2016
Items ordered were received sooner than expected! Also had a great customer service rep who helped delete a duplicate online order. Overall, my first experience with this company was excellent!!
claudia_diaz77, real customer review
Rating:
10
/10 - Date: 05/19/2016
I was desparate to get the HV Edge Foot B. It arrived in two days and I could get on with making the quilt for my grandson.
rickpatric, real customer review