Brother ES-2000 Computerized Sewing Machine
The Brother ES2000 has over 70 stitch functions. It features easy one-step button-hole, quick and easy top drop-in bobbin, and an automatic needle threader with a built-in thread cutter. It also has an LED display with computerized stitch selection. Creating any project will be a breeze by using the built-in heirloom stitches.
This machine also features variable needle positions and electronic foot control. The feed dogs drop for free motion quilting.
Standard Features
Show off your creativity with Brother's advanced technology.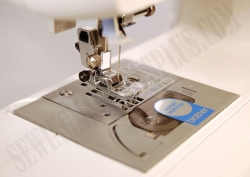 Variable Needle Positions.
Choose between many different needle positions to fit your project.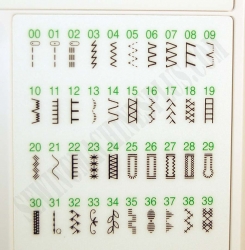 Stitch Functions.
The Brother ES2000 computerized sewing machine includes 77 stitch functions.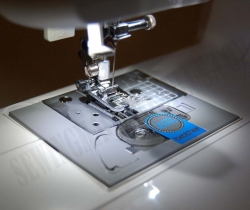 LED Light.
Lighting up the stitching area when the lights are off.
Included Accessories
Included Presser Feet

Buttonhole foot
Zipper foot
Overcasting foot
Blindstitch foot
Monogramming foot

Accessory pouch with

Needle pack
Twin needle
Cleaning brush
Screwdriver
Seam ripper
Spool pin
Bobbins (3)

Power cord
Operation manual
Foot Controller
Machine Specifications
Twin-Needle Stitch Attributes.
Stitch Length: 7mm, programmable.
Stitch Width: 7mm, programmable.
Utility Stitch Functions: 37.
Quilting Stitch Functions: No.
Heirloom Stitch Functions: 9.
Built-In Decorative Stitches: 21.
Needle Position: Variable.
Needles: 1.
Maximum Sewing Speed: Foot Control.
Snap-on On Presser Foot Attachment.
Manual Reinforcement Function.
Horizontal Quick Set top drop-in bobbin.
Preset Foot Pressure.
Preset Foot Height Adjustment.
LED Display with computerized stitch selection.
Machine Dimensions: 11.4 inches x 6.7 inches x 16.1 inches.
Machine Weight: 11 lbs.
25 year limited warranty.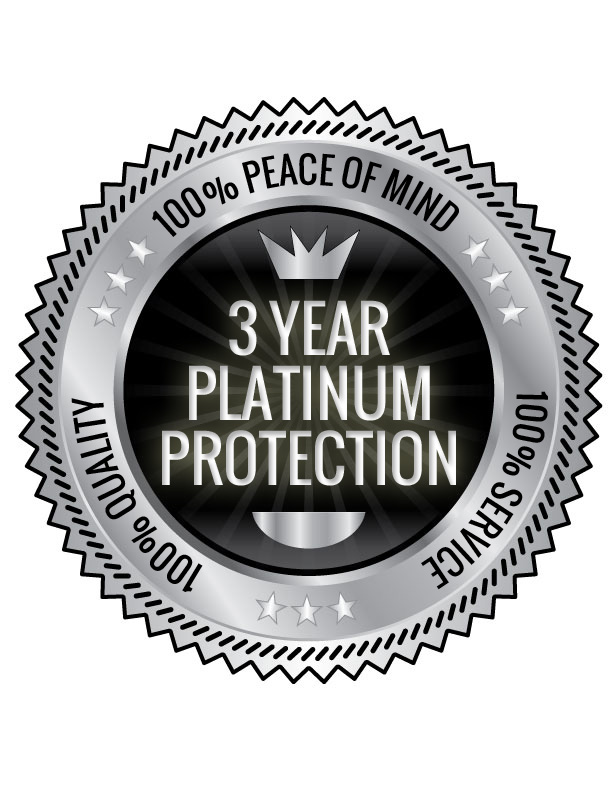 3 Year Platinum Protection Warranty
Add on a 3 Year Platinum Protection Warranty During Checkout For 100% Peace Of Mind!
SewingMachinesPlus.com is proud to offer its Platinum Protection Plan, for sewing, embroidery, longarm quilting and overlock machines sold in the U.S.A.
NO REPAIR BILLS
COVERED PARTS AND LABOR
1 YEAR FREE SHIPPING
NO DEDUCTIBLE
COVERS NORMAL USAGE
PEACE OF MIND
Your purchase is not complete until you add the security of a SewingMachinesPlus.com Platinum Protection Plan. You depend on your Sewing machine to work hard for you. When a problem arises and a repair is required, you need it fixed as fast as possible. But then you�re faced with a costly repair bill. Are you and your budget prepared? Especially when you have no way of knowing when or how often the machine may need service?
Now you can relax. With our SewingMachinesPlus.com Platinum Protection Plan, out-of-pocket expenses are completely eliminated for your sewing machine repairs. The plan guarantees to pay all covered parts and labor beyond the original warranty. It�s peace of mind protection you can count on. Don�t put it off! Protect your investment and pocketbook with affordable coverage.
Warranty Summary
This warranty covers parts and labor for 3 years.
Used under normal home sewing conditions.
Consumable items not covered; (needles, bobbins, bobbin cases, springs, and belts)
The warranty does not cover improper use, abuse, commercial or industrial use of machines.
The warranty does not cover flood, fire or other acts of nature.
Call SewingMachinesPlus.com if you have any questions. This is one of the best platinum protection warranties available for your sewing machine!
Need more supplies? Find them below!

Just add them to your bag below.
REVIEWS

Global Rating: 4.67 from 3 reviews
Add your review of this product
awesome awesome :)
Jul 11, 2012
Janet Cho
New York NY US
I used to own a pretty low quality entry-level Singer (the cheap plastic ones you can find at Wal-mart and such). MAN, WHAT AN UPGRADE! This machine is so nice and quiet, doesn't rattle all over the place, comes with a bunch of handy presser feet and accessories, and is light and compact but not too small. Loving the computerized aspect. Also, the price - $148 for a machine this nice? I paid $100 for the aforementioned Singer. This machine really feels like a $300 machine. If you're looking for a great home sewing machine, you've found it :)

Amazing machine!
Mar 12, 2012
Ashley
Brooklyn Ne US
I love this machine! its the best item ive ever used for sewing. As a beginer this was the perfect easy to use machine and i loved all of the instructions and add ons that came with the machine. The price is totally worth every penny and I couldnt be happier with this product.

Don't let the low price fool you!...
Aug 5, 2009
Lisa
Springfield CA
I have owned this machine since Mother's Day 2008. I have not had a minute's trouble with it. In fact, I prefer it over my Bernina 1090! It has so many features you would expect to pay thousands of dollars for! I thought I would never be able to afford a machine that did all this. The best part is, this machine comes complete with absolutely everything you can buy for it--there are no extra feet to buy, etc., because this includes everything you need. One night just for fun I worked through the entire instruction book. It is without a doubt the best and most complete manual I have ever gotten with a sewing machine. I was able to master every stitch function and attachment in one very pleasant evening. You really don't need another machine. The feet are plastic, which is GREAT--you can see through them. There is nothing cheesy about the parts--they all work exactly as they should. I am crazy about my machine, and its support materials. So crazy, in fact, that I recently bought the Brother serger here at SewingMachinesPlus and it is just as good. GREAT machines. Why spend more? Buy this inexpensive machine and you'll have lots more money to spend on FABRIC!!
Rating:
Global Rating: 4.67 stars from 3 reviews
View All Reviews