Call 800-401-8151

To Speak With An Expert Sewing Consultant
We'll help you find the perfect product and provide lifetime support for any purchase. E-mail us here.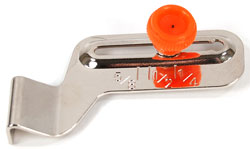 (More images coming later.)
Fits Baby Lock models BLSO Ellisimo, Ellegante BLG, Ellegante 2 BLG2 Ellageo BLL, Esante BLN, Ellure BLR, Ellure 2 BLR2, and Espire BLSR.
Fits Brother models NV1000, NV1200, NV1500D, NV2500D, NV4000D, NV4500D, NV6000D, NV900D, NX200, NX250, NX400, NX420, NX450, NX600, NX650 and QC1000.