Floriani Stitch-2 Perfection Auto-editing and stitch enhancement capabilities --- all in one PERFECT module. Now YOU can have the Floriani family secrets of perfect embroidery at your finger tips. Automatically correct designs and make them stitch like they were manually digitized by the master himself. NEVER ruin another garment because of poorly digitized designs! Save 2 Sew wizard based tools help you make the right choices for each project --- EVERY TIME.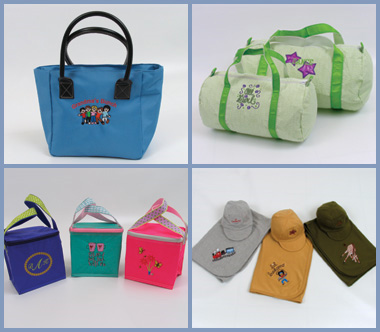 Simple to use design correcting software uses Floriani Family Secrets to automatically edit designs to stitch perfectly. Stitch2Perfection can make your designs look like they were digitized by a Master!
Features:
The simplicity of Auto Digitizing with a touch of Floriani Magic
Transform images by size, rotation, cropping or mirroring (includes over 900 images to get you started)
Use the "Color Reduction" screen to rearrange color sequence or select colors to delete
Easily add lettering to your designs with one of 10 creative fonts
33 choices of fabric and fabric weights provided to digitize proper density and underlay
Adjust pull compensation by either percentage, absolute, vertically or horizontally
Adjust density of all stitches simultaneously or limit to satin or fill options
Adjust running stitch by lengths
Appliqué feature enables you to create custom appliqué shapes or choose from over 150 pre-digitized shapes. Choose from satin, e-stitch or motif borders
Easily batch convert multiple file formats
Formats Supported Include: Artista (.art), Barudan Dos (dat & Uxx), Click2Stitch (c2s), GN Scalable (gnc), Melco Scalable cnd), Janome Scan-n-Sew PC/Elna Envision Scan PC (sew), Janome/New Home 1000 (jef, jef+), Magellan Scalable (mgl), Magellan Style sheet (stl), Melco DOS expanded (exp), Pfaff (ksm, vp3), Pfaff Macintosh (pcm), Singer PSW (xxx), Tajima (dst, dsb, dsz), Toyota (10o), Pfaff PC- Designer V2.0 & V2.1 PC (pcs)(vp3), Toyota Poem/Singer EU/Dos HuskyGram (csd), Baby Lock/Bernina Deco/Brother/Simplicity (pes), Viking (vip), Viking D1 (shv), Viking DOS Customizer/Customizer 95 (hus)
Box Reader Compatibility: Magic Box, Magic Box Plus, Mini Magic Box, Mini Magic Box Plus, The Ultimate Box, Amazing Box, Amazing Box II, Mini Amazing Box, Mini Amazing Box II
Minimum System Requirements: Windows XP Home/Pro (SP1,2), Vista, P3 300Mhz Processor, 300MB hard drive space, 128MB RAM, DVD Drive, 800 x 600 display, Mouse, Internet Access.

No rating yet... Be the first to rate this product!

Overall Store Rating
(
8.98
/10) 2231 reviews
Rating:
10
/10 - Date: 08/26/2015
Quick service, very pleased with my machine.
szargondakkad, real customer review
Rating:
10
/10 - Date: 08/26/2015
I loved it! I've been a seamstress for 35 years and used to work with industrial machine. I'm from Brazil. I'm married and I live here now in Florida. I'm doing some work in my home. I'd bought on...
lenajampa, real customer review
Rating:
10
/10 - Date: 08/26/2015
Very quick to receiving my item. Price for the item I ordered was cheaper at Sewing Machine Plus. Also shipping was free which is a big plus. Will order again from Sewing Machine Plus.
lorhea, real customer review
Rating:
10
/10 - Date: 08/26/2015
I was pleasantly surprised to find the 6 1/2 in. by 10 1/2 in. hoop for my Baby Lock embroidery machine at such a reduced price. I have used it already and it worked perfectly.
jjloukota, real customer review
Rating:
10
/10 - Date: 08/26/2015
Purchased Item for my 13 year old niece who is just starting to sew and needed a place to secure her sewing machine and notions yet portable. Item arrived well packed, and in good condition. Lots o...
mwanawa, real customer review
Rating:
10
/10 - Date: 08/26/2015
Can not find the needles I use for my machine anywhere locally, but Sewing Machines Plus has them!!!. Easy to order and fast delivery.
peggy9374, real customer review
Rating:
10
/10 - Date: 08/26/2015
It was really easy ordering from this site.
ammr1027, real customer review