Miele S2121 Capri Canister Vacuum Cleaner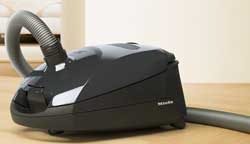 The Miele Capri vacuum cleaner is the newest of the affordable S2 series vacuum cleaners. It is an economical top notch cleaning machine suited for bare floors and low- to medium-pile carpet or area rugs. The Miele Capri is a quiet vacuum cleaner with superior filtration.
The Vortex Motor System™ really packs a punch with 1,200 watts of power. The air-driven Turbo Comfort brush loosens dust and dirt from surfaces to collect stubborn fibers like fluff and hair. A buffer strip around the Turbobrush protects furniture from scuffing. The Parquet Floor brush is designed for wood, tile and other smooth surfaces. Genuine horsehair bristles sweep gently over the surface to dislodge dust and dirt from cracks.
Miele Vacuum Cleaners Provide Superior Air Filtration
Miele's AirClean System™ keeps indoor air clean. It is built with the very best raw materials, has an available High Efficiency Particulate Air (HEPA) filter and uses the electrostatically charged AirClean™ dustbag.
The standard AirClean™ filter retains 99.95% of particles as small as 0.5 microns and can last as long as five dustbags. By way of comparison, a human hair is about 100 microns thick.
Miele's type G / N AirClean™ dustbag has 9 layers of electrostatically charged material to trap micro size debris. It also has a spring loaded, self-locking collar that closes the bag when it is removed. You're never exposed to the tiny lung-damaging dust and allergens within!
Key Features of the Miele Capri Vacuum Cleaner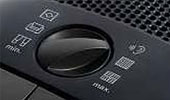 Dial suction control.
Suction power is controlled with a rotary dial that has 6 variable power settings.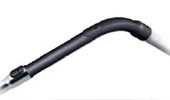 Miele S2121 Capri XXL Handle
The Capri handle has improved air flow and ergonomics.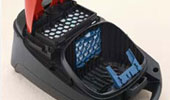 Filter.
Color coded pre-motor filter and bag holder.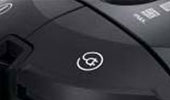 Cord.
Auto-cord rewind saves you from the drudgery of winding the cord by hand.
Features of the Miele Capri Vacuum Cleaner
Suction control via rotary dial. There are 6 variable power settings.
Exclusive CleanAir™ System uses the vary best in raw materials together with the revolutionary, electrostatically-charged AirClean filtering dust bags and high quality filters to provide the essential formula necessary to safeguard your indoor air quality.
Patented 4.76 quart, large capacity type G/N AirClean™ 9-layer fiber dust bags with spring-loaded, self-sealing collar.
Two filtration choices.

Super Air Clean Filter made of multi-ply material which is electrostatically charged to retain 99.95% of particles down to 0.5 of a micron and 94% of particles down to 0.3 of a micron.
Active HEPA filter with Generally Activated Charcoal filter to capture and hold tiny, lung-damaging particles as well as absorb odors. It is 99.9% efficient down to 0.3 micron. The HEPA filter is not pre-installed in machine. It is packed separately to preserve the life of the activated charcoal.

Quiet operation through better engineering.
Safety shut-off to prevent overheating.
1200 watt, high output Miele-made Vortex Motor System™.
Included Floor Tools.

Turbo brush (STB 205-3) has an air-driven rotating roller brush to loosen dirt and collect up hair and debris. It is ideal for low pile and cut-pile carpets and rugs.
Smooth Floor Brush (SBB 3) with two soft rollers for an easy gliding action and genuine horsehair bristles. It sweeps gently over the floor surface, brushing dust particles out of cracks.

Three accessory tools are included. The VarioClip neatly holds them onboard for quick, easy access.

Crevice nozzle.
Dusting brush.
Upholstery tool.

Bag change indicator light.
Automatic cord rewind with step-on button.
Dual parking system for wand.
Swivel hose at canister and at handle.
New XXL handle designed with improved airflow and ergonomics.
Three smooth-running 360° caster wheels.
29.5-foot operating radius.
Miele Capri Vacuum Cleaner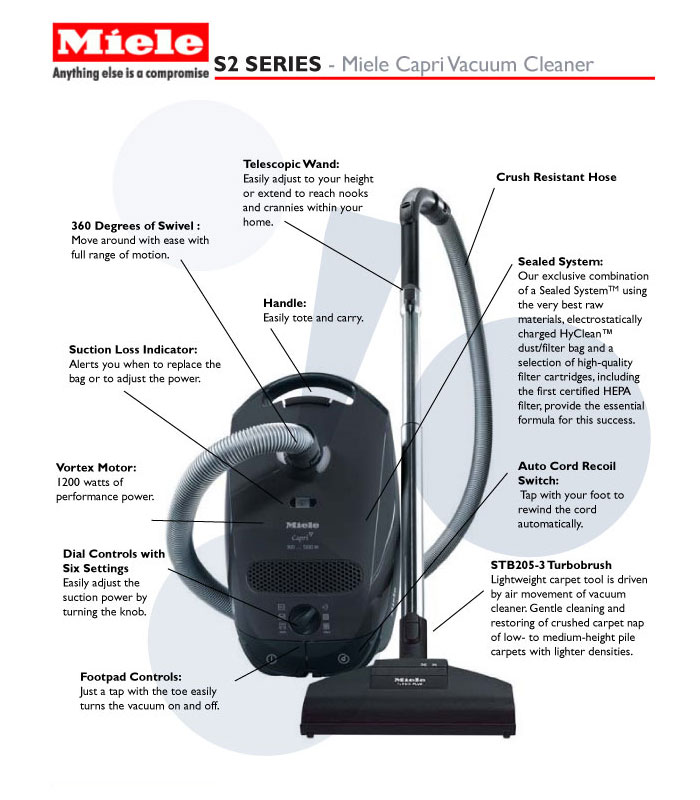 Need more supplies? Just check the boxes and click "Add to Cart" to pick up everything at once!