Call 800-401-8151

To Speak With An Expert Sewing Consultant
We'll help you find the perfect product and provide lifetime support for any purchase. E-mail us here.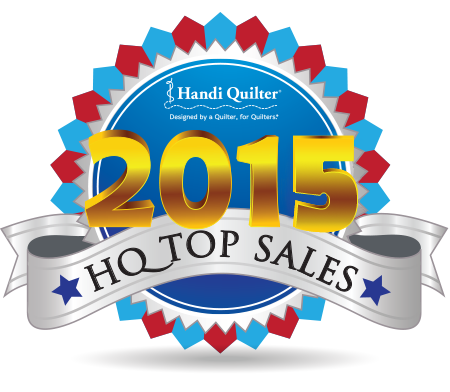 Handi Quilter Channel Locks
The Channel Lock attaches to one front and one back wheel of machine to enable the machine to make a continuous straight horizontal line.
Picture shows the channel locks that have been dipped in a grippy compound to aid in their ability to grip and lock. This grippy compound has added bubbles in order to see right away that this beneficial product has been added.
Comes in a set of two.
REVIEWS

Global Rating: 5.00 from 2 reviews
Add your review of this product
Innovative!
Jul 30, 2015
Janet L. Kellogg
Riley KS US
I am new to quilting so I was skeptical of the channel locks! So excited that they worked so well and I was able to sew a straight line!!

Handi Quilter Channel Locks
Jul 14, 2015
Nancy Carder
North Myrtle Beach SC US
What a wonderful idea. It didn't take me long to figure out that sometimes you don't want to be able to freely move all over the place. These simple little "bracelets" hold the wheels still, either vertically or horizontally. Thanks SMP
Rating:
Global Rating: 5.00 stars from 2 reviews
View All Reviews