Recently, more or less, my oldest niece has shown an interest in Chess, and it's been a learning experience for me as well as I play games with her. Given how little I knew about Chess going in, honestly, I almost had to learn something along the way, but we're both growing as players—which is fairly awesome. She's come a long way from the girl who played with a toy phone in the kitchen floor, and now, she's exploring more advanced hobbies.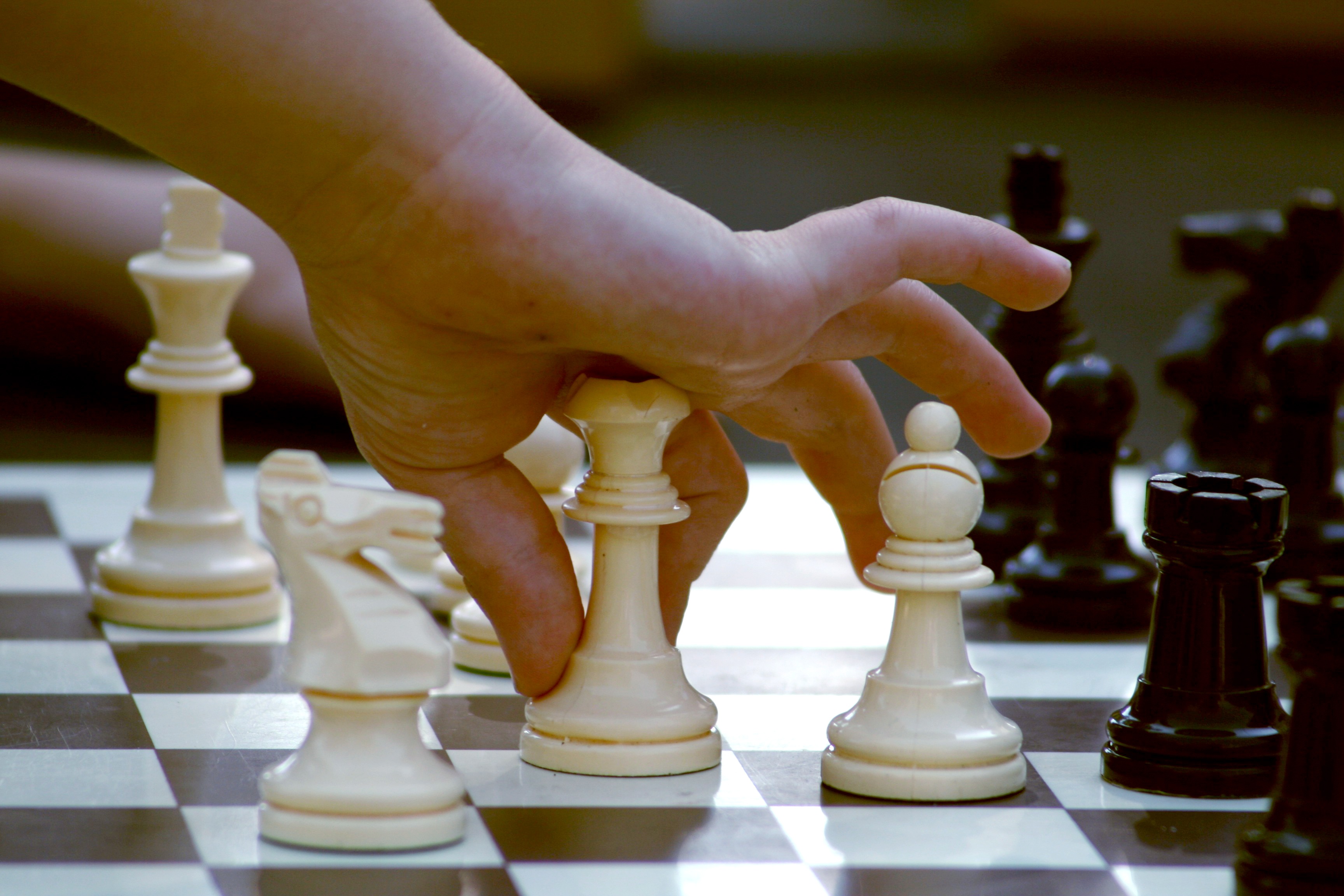 Chess, as it happens, is just one of the latest. She's also tried making stepping stones, baking, and sewing.
Once upon a time…
Sewing, like you might have guessed, is the topic of this particular post since once upon a time she found herself wanting to explore the territory as a hobby. That hobby was encouraged when she got a toy sewing machine, but what I assumed would be the case turned out to be accurate. Those toy machines aren't good strategies to teach your children how to sew. Even with all of the hours that I'd spent sewing, I couldn't get the toy to work right, and I ended up encouraging her to just forget the machine and sew by hand. That strategy actually led to her progressing a bit, and it turned out better than if I'd left her alone to the machine.
But that brings up an interesting question. Sure, this toy wasn't a good machine for my niece to learn sewing, but what about a real machine? Essentially, which is the better strategy to teach your children to sew: on a machine or by hand?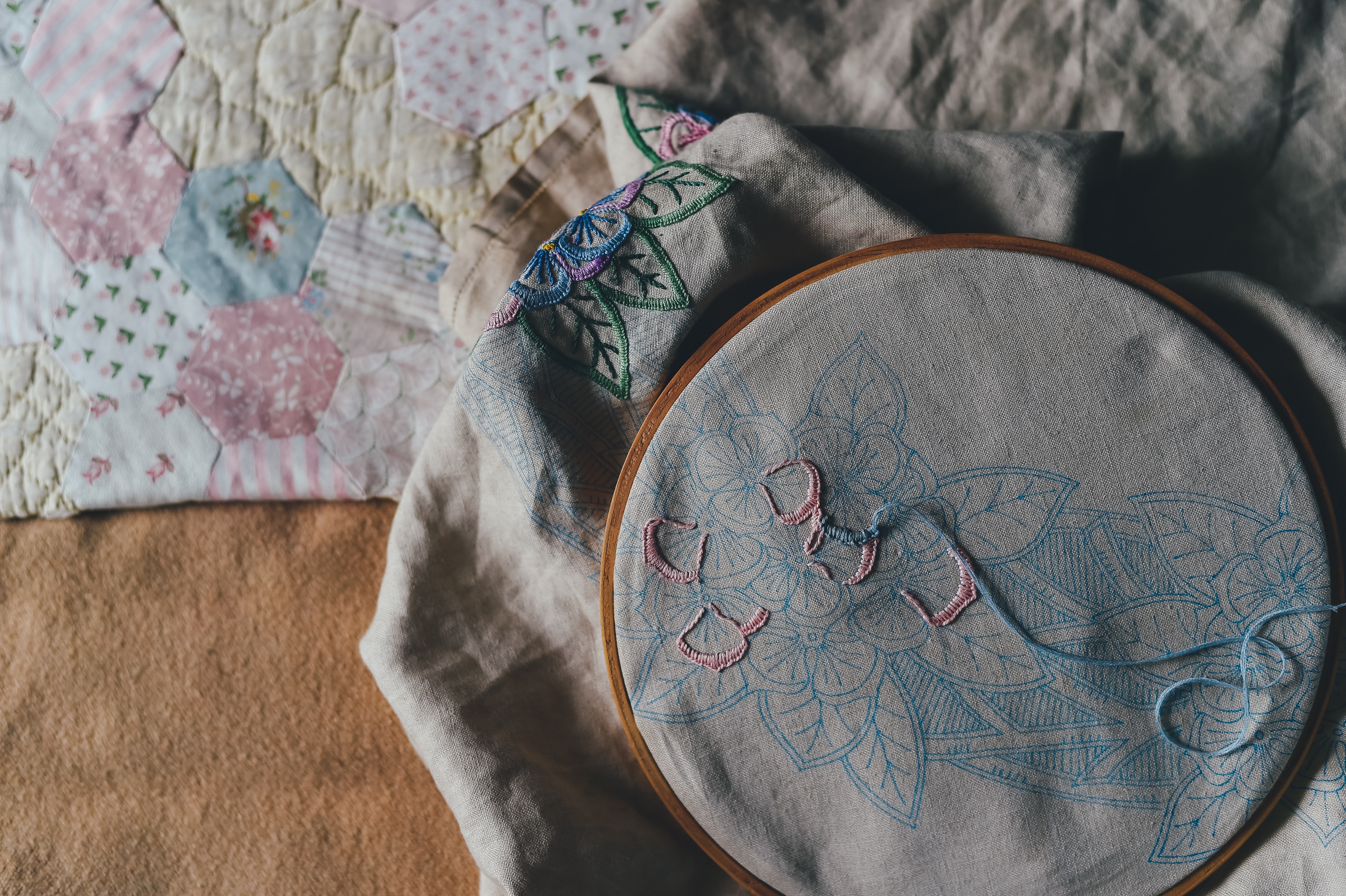 By hand
The answer, to me, is two-fold. If you want your child to finish an early project on a more individual basis, the sewing by hand method works better because there's less chance for injury while working alone. Sure, the child might stick themselves with a needle, but it won't be with the force and repetition that a machine can deliver. This would make the overall process safer, and even though you might argue that it could slow the project's completion, keep in mind that if you were dealing with a child on a machine, you probably wouldn't get the full speed that's possible through using the machine because of safety and the child's hesitance during the learning process.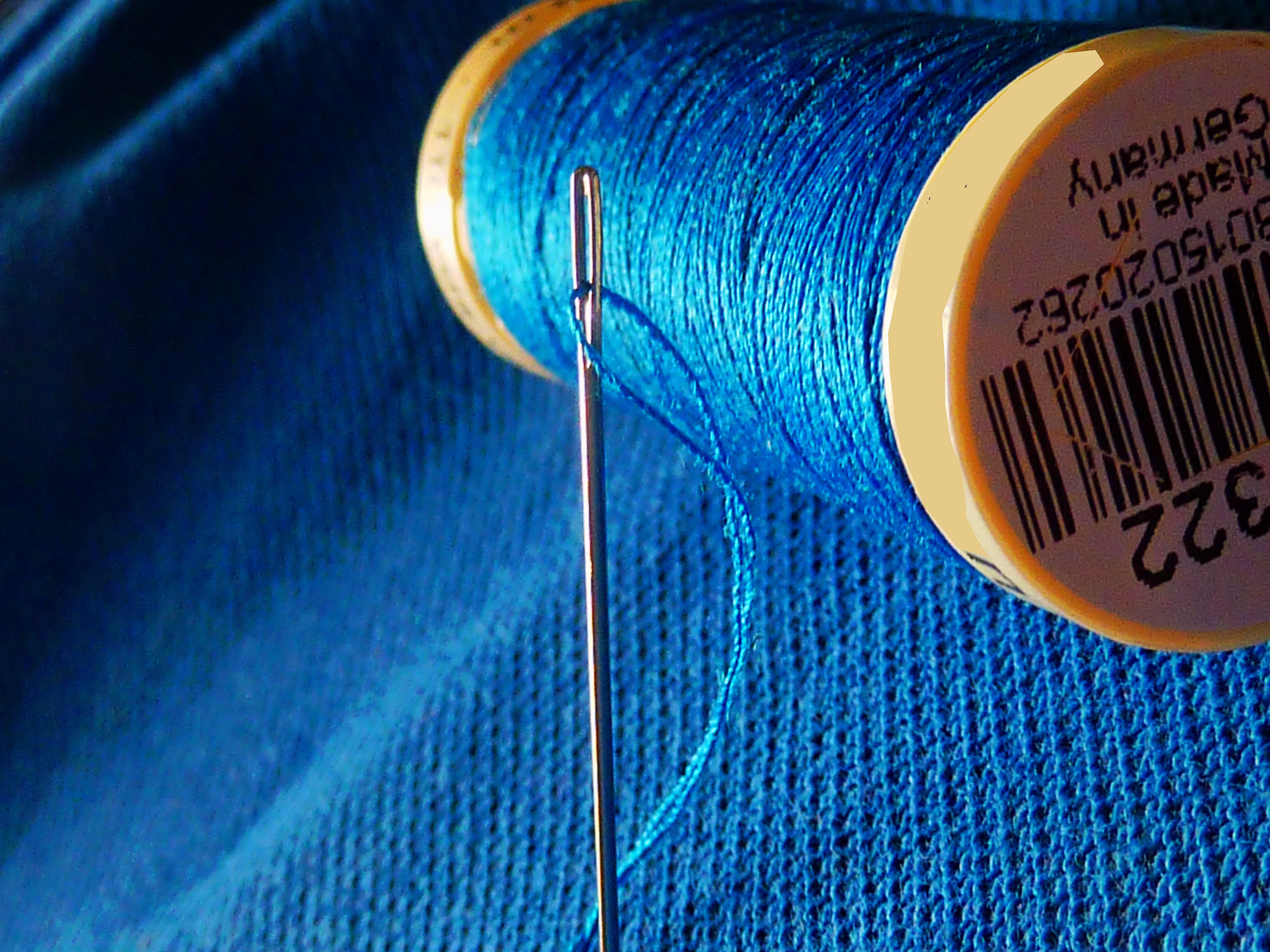 Children can learn concepts that can benefit them later in life through this by-hand process, like how to tie off the thread or make consistent stitch sizes, and they're doing so with less chance of serious injury. Still though, keep in mind that any needle can cause injury, so always supervise and only allow the child to try sewing in this method if they're old enough—and mature enough—to handle it.
By machine
If you want your child to be at their safest rather than their most individual, it might be a good idea, believe it or not, to break out the sewing machine since the needle stays in the same vicinity during the process. Regardless, guidelines for these early sewing machine moments should definitely be in place to lessen the chance of serious injury. Although other people probably disagree, as an example, if my niece (who's 12 now) sat down with full control of a machine and fed the fabric through, I'd be paranoid that she'd accidentally get her fingers caught under the needle because she's never tried it.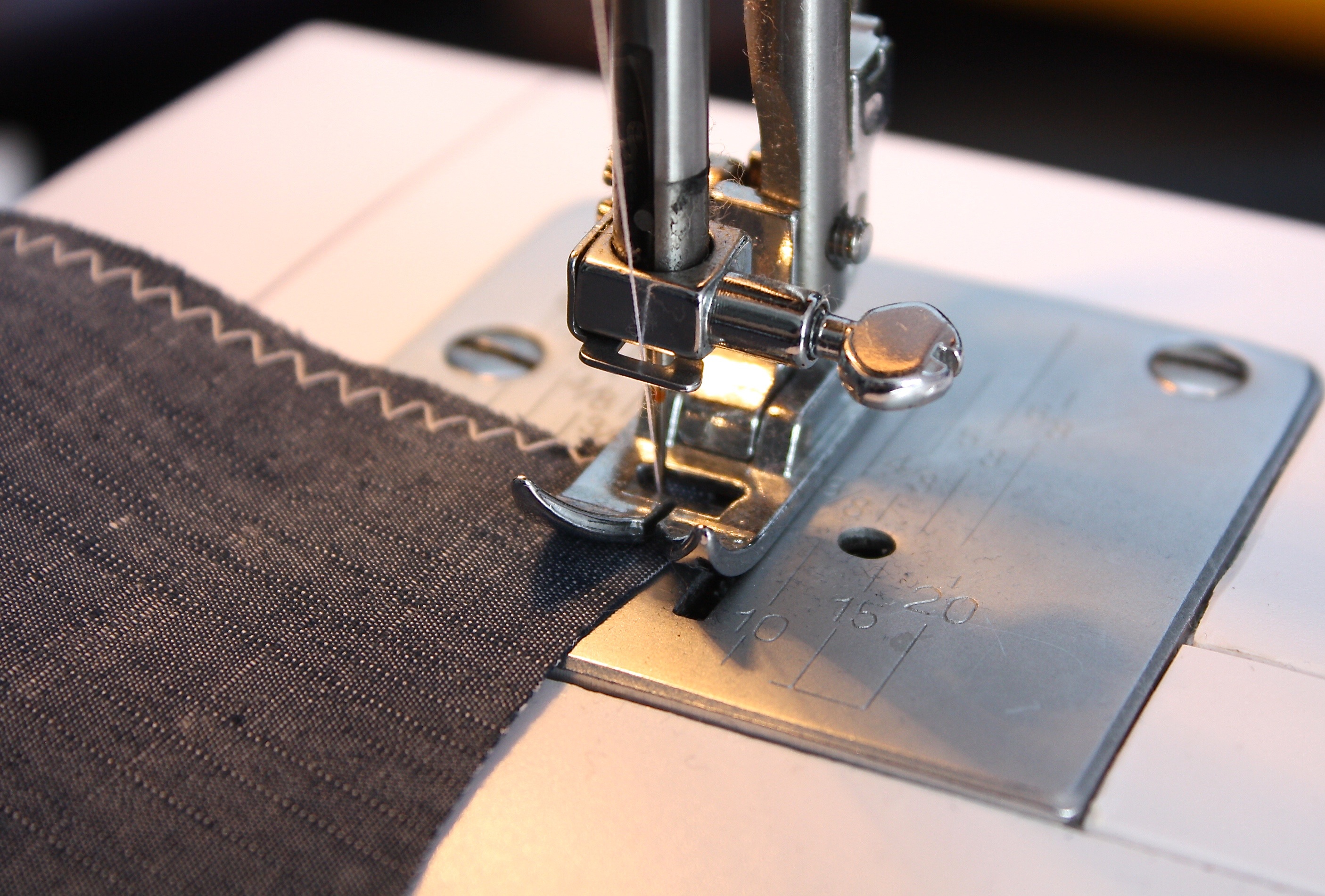 There is a way to combat this complication, fortunately, and that's a guideline to only allow your child to do certain things on the machine—as in either work the pedal or the feed the fabric through. This way, while your child is smaller, they can focus their attention on learning how the speed of the machine works through operating the pedal without getting near the needle. Once your child is older, you can switch places and let them feed the fabric through while you're in charge of the pedal to make sure the fabric feeds slowly enough for their fingers to be in the right places every time the needles comes down. This keeps the child from learning to feed the fabric through at a too-fast pace and lessens the chance of injury. That's a good combination to pass on sewing to your kids!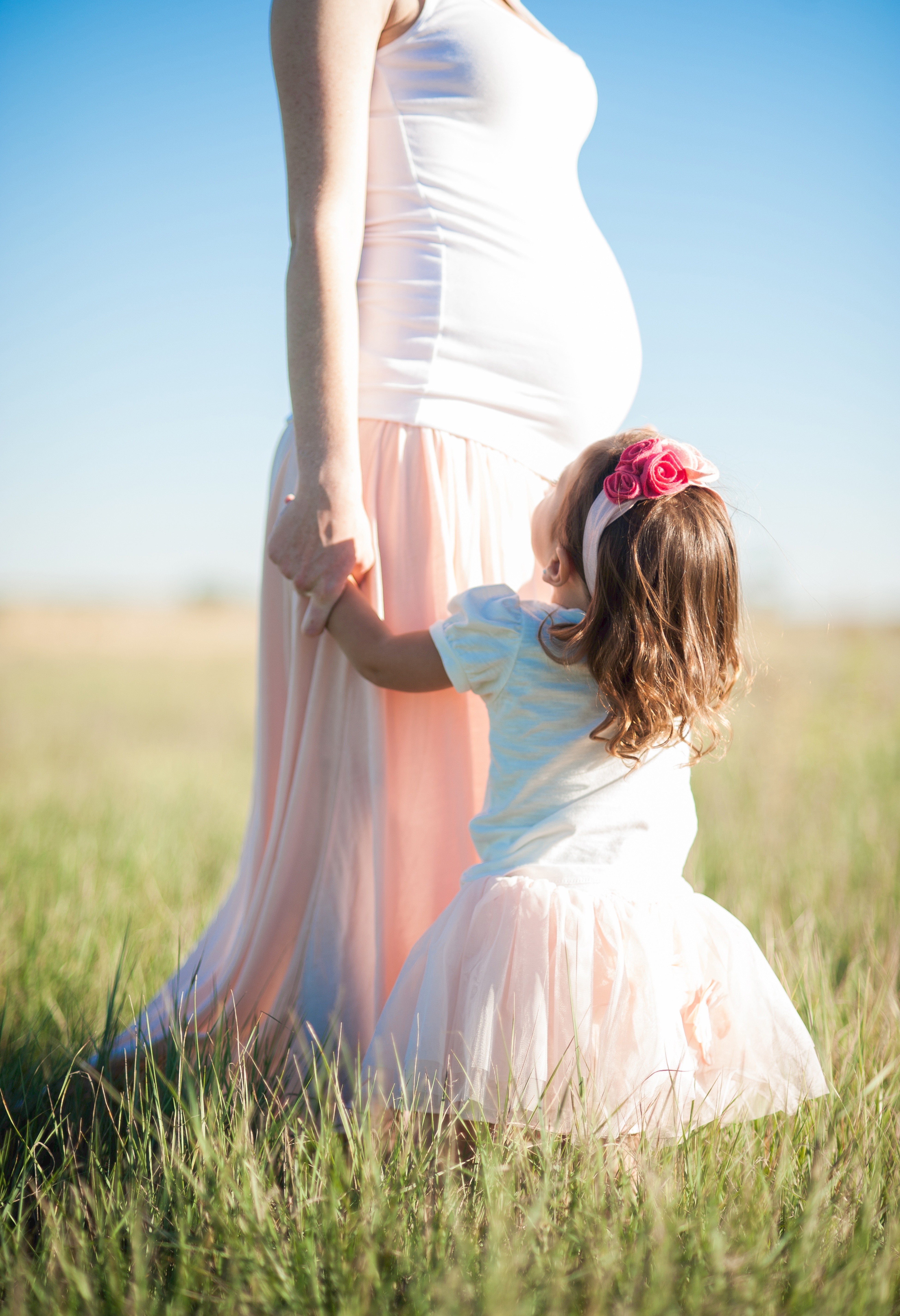 If you choose not to decide – you still have made a choice
Basically, there's room for both hand sewing and machine sewing. To make the call, you should consider child's needs and capabilities, and always—always—think of safety first. Always supervise and guide your child through the process, whether it's more individual-centered through a by-hand method or tag-team through dividing the sewing machine labor. If you plan these things right though, your child can blossom in the sewing world, and the roots to their success can trace back to these moments you shared over their early interests.