The Holiday Season is here. Traffic is fearful! The malls are busy. The wine I just drank is making me dizzy. I'm stressing about the time, it is getting too near. What on earth can I give to my "people" this year?
The house is a mess with all the sewing I've done, scraps and pins on the floor, dozens of threads on the chairs. It is too overwhelming, sometimes I want to run!
The tree is not up, the cookies not done. I'm afraid this Christmas will not be any FUN!
The "walking" foot broke, and I cried, "OH GREAT"! Now, I have to be careful to sew these dang top-stitches super, super straight. It HAD to break now, it was truly my fate!
A little more Vin Brulee, and I start reviewing my stash. I got to find some things I can take to this family Christmas bash!
Gina wants napkins, roosters and hens, I have to make 4 more, and I'll be finished with them.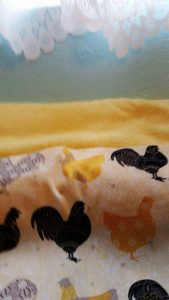 UNPAPER TOWELS SEEM TO BE A BIG HIT!
These Cotton Organic Tiny Towels would be a great fit, for the all the girls in the family, for make up and noses, especially for Robyn, when her man proposes!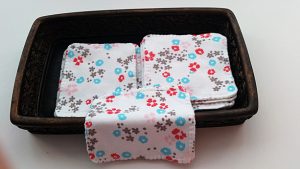 Now, I hear a baby crying. I think its next door. This young girl had twins, I hope there won't be more.
Great! I found some wipes for the GUYS. Soft Organic cotton jersey as well, so very well made, for noses, and devices, I'll give them a pair, to carry in their pocket for even their sunwear!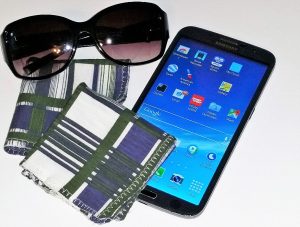 I am sure by now, she is needing a break. So what do I have here that she would gladly take? Not just a blanket, or a quilt that she would put away. Something useful, and helpful and durable too.
Cute little gingerbread wipes for  tiny, tiny fingers, and nice thirsty burp cloths to pat out the bubbles, if the milk still lingers!
I still have more presents to make, so, let me bid you adieu.
My very best wishes and the Merriest of Holidays from my house to you!