I just learned that a dear friend of mine is pregnant. After the announcement and our subsequent celebratory lunch, my mind starting thinking about what I could make to welcome her child into the world. It's too early on to know if it will be a boy or a girl, which also means I've got plenty of time to make something by hand and from the heart. Here's a few of the baby toys I'm thinking about making. I'd love to hear your thoughts on them!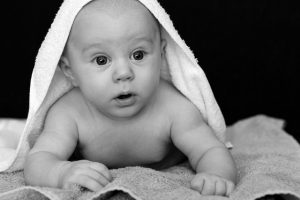 Two-Sided Baby Blanket
I love this idea. I used to love my two-sided comforter because I could flip it around based on my mood (and also based on which side had less cat hair…) My friend and her man are super unique, so I know their baby's room is going to have flair and style. A reversible baby blanket would be right up their alley. Of course, I'd want it to match the colors they choose for the nursery, so I'll have to check about that before I start.
Super Soft Receiving Blanket
Like all babies, I'm sure my friend's bundle of joy is going to want to be held A LOT. And I know my friend is up to the task. She's going to be an amazing mom! The new arrival is due in the February/March timeframe, so it will still be cool where we live. It makes me think that a super soft, and warm receiving blanket will help new mom and baby snuggle and bond.
Crunchy Jellyfish
It won't be long before that new bundle of joy is putting everything in his or her mouth. (By the way, I'm certain it will be a girl.) Between teething and the need to understand the world using all her senses, her mouth is going to be full of all sorts of stuff. I love this crunchy jellyfish pattern because it will give her something safe to mouth on and it's so cute!
Sun Toy
Along the same lines as the crunchy jellyfish, this sun toy is super cute and great for littles ones putting everything in their mouths. It's got loads of textures too, making it entertaining in many ways. And when baby decides it's time to throw her toys, it's soft and won't hurt or damage anyone or anything.
So, if it was your friend having a baby, which of these cool baby gifts would you make?