I don't get enough time to sew these days, but when I do, I'm incredibly grateful for it. Sewing is unlike any of my other crafty hobbies. I can express myself and discover myself in ways I can't with any other hobby.
Truly Alone Time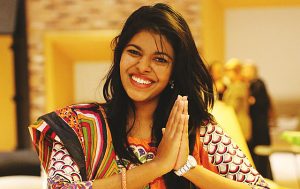 With my other craft hobbies, such as knitting, I tend to do them in front of the television surrounded by my boyfriend and our four four-legged children. While this is a great way to combine downtime with family time, it also means I don't truly shut down. When I get the chance to sew, everyone else is out of the way. The four-legged babies don't like the noise of the machine and since I'm not in a communal family area, my boyfriend doesn't feel compelled to join me.
Creates Space
Our house, while adorable and comfortable, is also small and sometimes feel crowded. When I bought it, I was single with two fur babies. When I met my love and he moved in with his two fur babies we quickly realized finding our own space would be a challenge. I can create space for myself working on a sewing project and he creates space for himself by practicing archery in the back yard.
Unique Clothes
I'm not a clothes hound by any means. My wardrobe is small, but I do enjoy making it pop with a few really unique pieces. For me, the most fun way to do this is to buy a pattern I love, find the perfect fabric for it and make a dress, skirt or shirt no one else will have. Add on the compliments and feeling of success I get each time I wear something I made myself and I've got the perfect way to punch up my wardrobe.
Helping Others
Being able to sew is a skill fewer people have these days. Being able to sew affords me the opportunity to help others. Whether it's fixing a zipper or shortening a head for someone I care about or making handmade items for charity, I'm grateful for the chance to use my skills to help others – and save them the cost of buying new clothes when the item could be repaired.
Creative Outlet
I write for a living, but I write factually based things, not fiction. I'm not known for an amazing imagination, but I am creative and that expression needs an outlet. For me, sewing is one way to let my creative side play.
Why are you grateful for sewing? What else are you grateful for?