Out of all four seasons that we experience throughout the year, my absolute favorite in regard to nature is autumn. A part of the reason for that is I live in mountain territory, and when the leaves start changing colors, it's hard to find something that compares to how beautiful that is. It's enough to try and think of ways to embrace the same visual within my home so that the beauty of fall can decorate my inside world as well.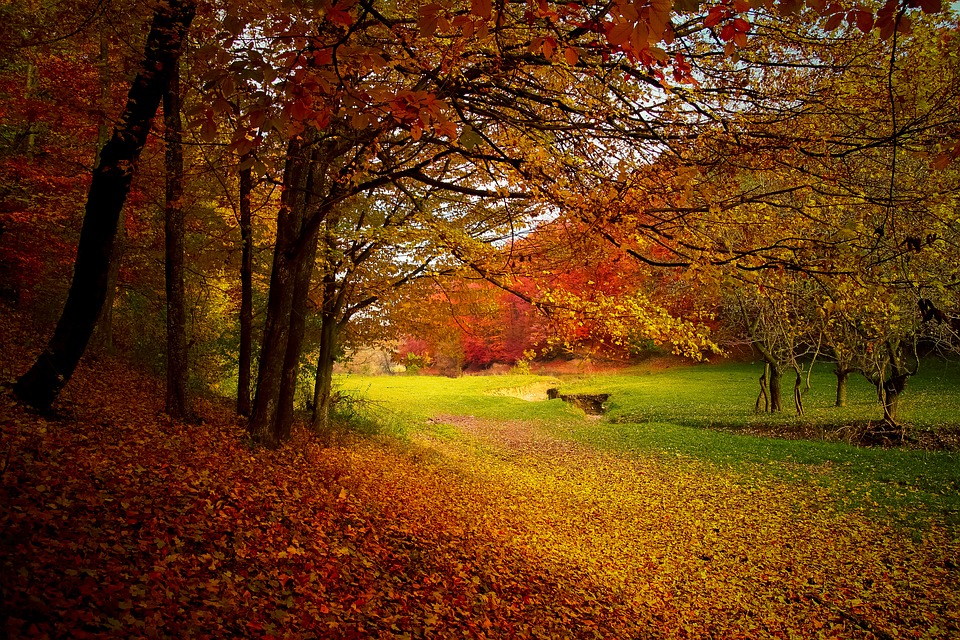 Because of my love of the season, I took to the Internet to find projects that would create that autumn vibe, and my initial thoughts about it seem to be backed up again and again through other sites.
All you need to do is to make sure you're bringing the right elements into your sewing projects to represent fall. Sure, there are more specific notions of pumpkin-shaped pillows, but even something as basic as choosing the right fall traits to add as embellishments can make an ordinary throw pillow, blanket, or wall hanging represent the season.
Color pallet
For one thing, you should definitely consider your colors for fall projects since those bright, vivid hues melded together are synonymous with the season. Orange, yellow, red, and remnants of green are all a part of the typical fall-grasped leaf, so make sure you choose fabrics and embellishments that showcase those colors. Remember that fall leaves are often a series of these hues, so mix and match them in your projects to have a full autumn experience with your sewing project.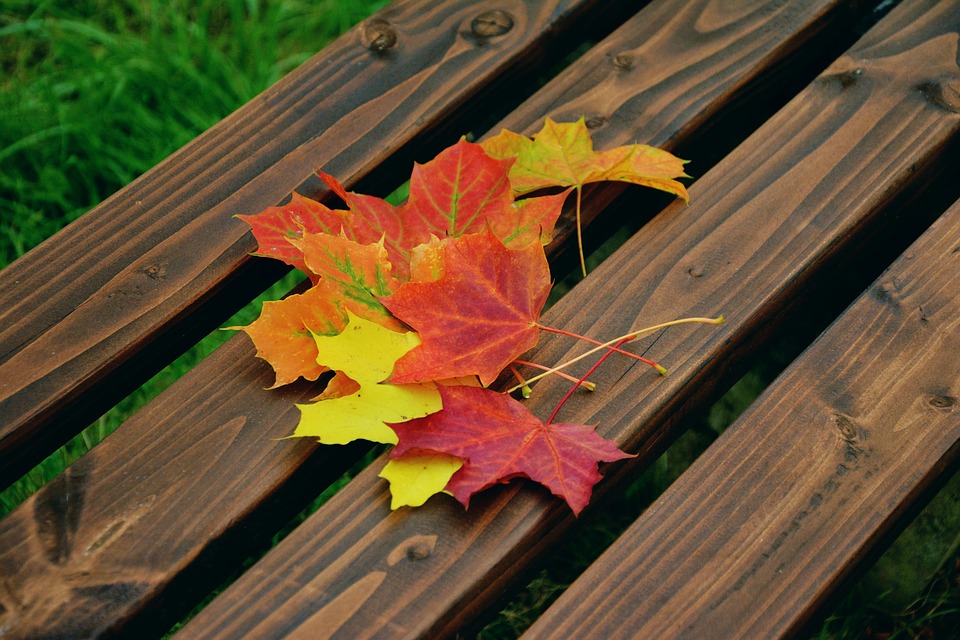 If you only have white fabric, try dying it to create the autumn theme. Anyone who has seen the final product of a tie-dye shirt knows the process leads to a series of patterned and blended colors, so you can use that general idea to mingle autumn colors on your fabric. You can blend the tips of orange in with the beginnings of the yellow, with little spots of green throughout, and the inconsistent spacing of the colors can really drive home the look of fall leaves.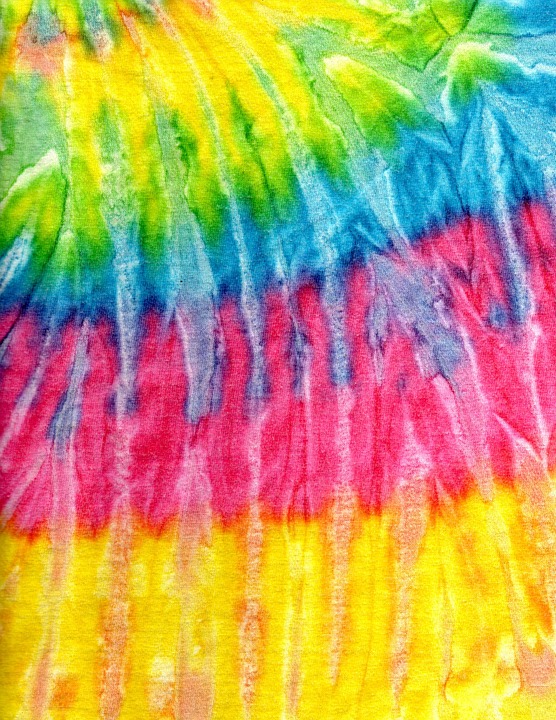 Beyond your color choices, think of other seasonal elements that you can use to display autumn throughout your home. Pumpkins, candy corn, acorns, haystacks—all of these things can be used as inspiration for your projects through finding ways to represent their likenesses in sewing projects. A new quilt could look lovely with a scene that's covered in fall elements, like pumpkins lining the area where haystacks and classic barrels are stationed. If you ground that setting in fall colors and embellishments of candy corns and acorns surrounding it, you'd have a creation to bring out of storage every fall to embrace the season.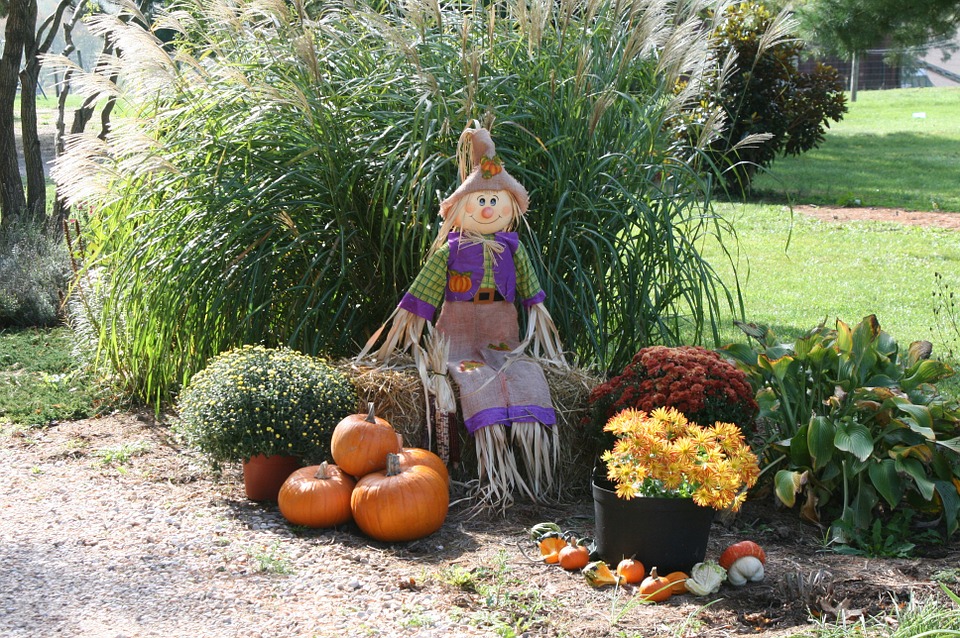 You can shape your throw pillows, as mentioned, like pumpkins—or candy corn, acorns, fall leaves—and these little additions of autumn can boost the fall vibe in your home.
Reason for the season
One specific fall project is this leaf table runner. All you'd need to do is cut out fabric with a leaf pattern using fall colors—maybe dying them for that mixed feel—then sew them as individual leaves. You can add in the details of lines and spots of variation with fabric pens to give your leaves a more realistic feel than just a series of plain fabric. From there, you can sew them together in this slanted pattern to bring a bit of fall from one side of your table, mantle, or shelf top to the other. With the right skill and effort, this project could be finished well before the official beginning of fall later this month!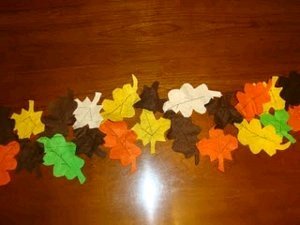 This idea of embracing fall in your home can be applied to your kitchen as well by thinking of fall themes for potholders, in your bathroom through an autumn-inspired wall hanging, and any other room where a fabric splash of fall goodness would be fitting. Just let your imagination run with you, and you can come across a way to embrace the beauty of autumn in every single room of your home through the right colors and right embellishments!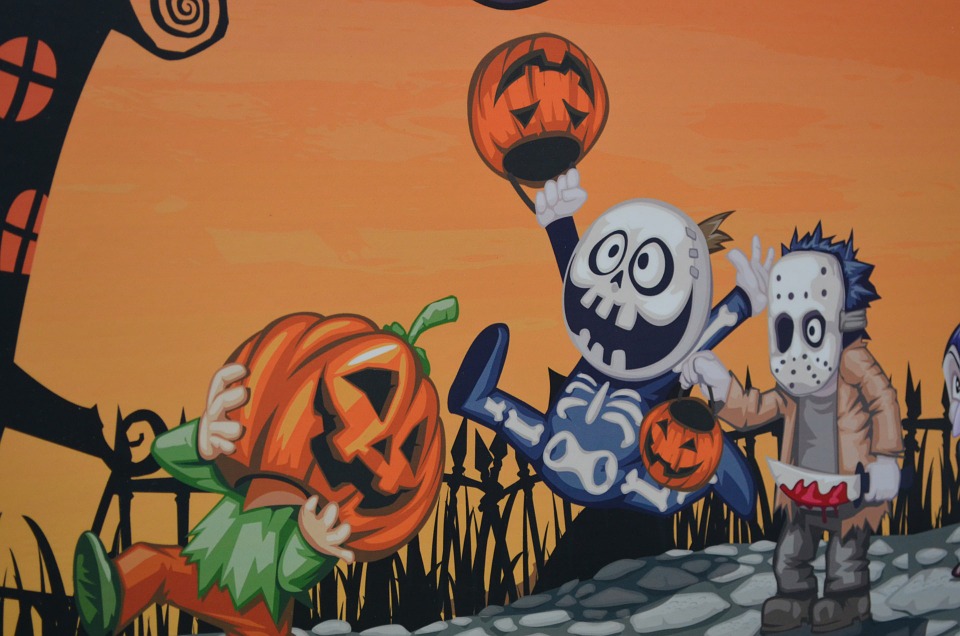 Better still, once it's time to put away your fall decorations, you can be clearing space to make room for your Christmas decorations, meaning you can trade one seasonal method of décor for another without having to do much rearranging. Keeping with the seasons by using beautiful, self-made details—with little fuss—equals a great situation from beginning to end!
Be sure to start brainstorming what elements represent fall to you, and go get the right fabric and supplies for bringing those projects to life!