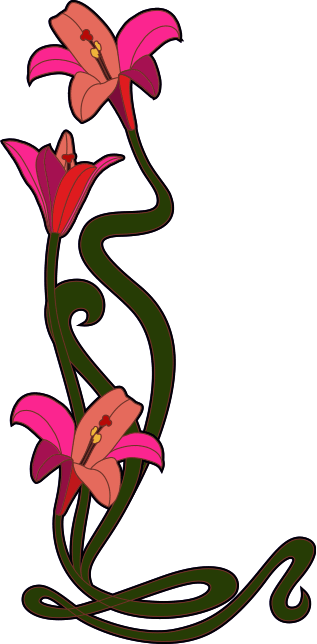 JUL 18-SEP 1
     SUBMISSIONS
---

SEP 2-SEPT 11
     ENTRIES SHOWCASE
     + PUBLIC VOTING
---

SEPT 12-16
     FEST DAYS
SMP VIRTUAL SEW FEST
A
SUMMER EVENT
with
CONTEST + AWARDS
Join us for a jam-packed festival
celebrating the sewing arts.
Save the dates!
SEPTEMBER 12—16, 2022
5 DAYS
-of-

INTERACTIVE
LIVE-STREAM FUN

JOIN OUR FESTIVAL FAMILY!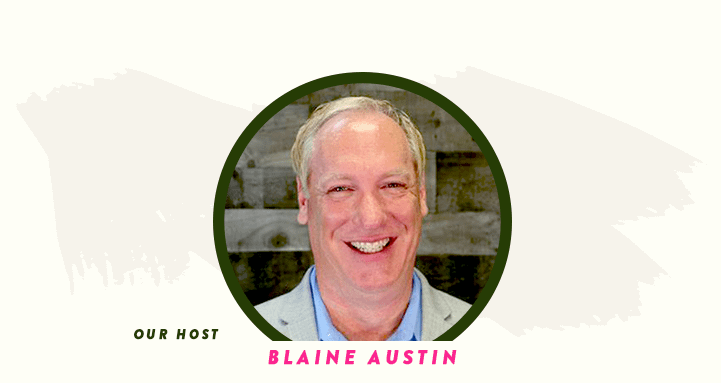 Welcome everyone to the second annual SMP Virtual Sew Fest! Please join Jane Clauss, Angela Wolf and me as we host one of the most dynamic Sewing Events in the Nation. We have put together some of the best educators in the industry to teach two classes each day. We have also put together some of the best product demonstrators in the industry to demonstrate product throughout the day. Not only will you get the best education, demonstration but you will get the pricing on all the products featured on this Live Stream Event. Hope to see everyone there! - Blaine Austin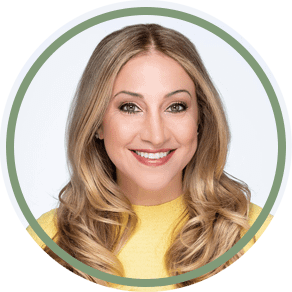 Jane Clauss
Jane Monzures Clauss is a two-time EMMY winning television personality. Currently the host of Creative Living on the COX Media Yurview Network, and host of Living Healthy Chicago on WGN TV. She contributes her UpCrafting tips as a Brother Sews Ambassador and she contributes to the monthly ENJOY Magazine, and the popular DIY site FaveCrafts.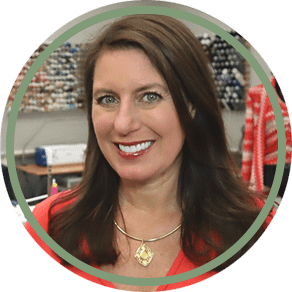 Angela Wolf
Angela Wolf entrepreneur and fashion designer, is the host of the PBS series It's Sew Easy and host of Behind the Scenes and At Your Side Virtually weekly Facebook and YouTube live show. Founder of Angela Wolf Patterns and Angela Wolf Academy featuring online classes and the Fashion Sewing Club.
ABOUT
SMP VIRTUAL SEW FEST 2022
GENERAL INFORMATION
We are excited to offer a 5-day festival of sewing. Our sew festival is a community offering in celebration of the artists and makers who practice this craft. We are hosting contests with popular vote awards of first and second placement prizes, Golden Scissors Awards. Throughout this 2022 sewing contest we will be having giveaways and collecting email entries for a chance to win Sew Fest 2022, Dream Studio Giveaway!
DATES

JUL 18-SEP 1
SUBMISSIONS   

SEP 2-SEPT 11
         ENTRIES SHOWCASE
                 + VIEWERS CHOICE VOTING

SEPT 13-17         
FEST DAYS      
VOTING
You may vote once a day for your favorite decor and garment project.
Please feel free to share to your social media accounts and tag others to join the fun! Everyone is invited! Votes will be cast from September 2nd - September 11th
PRIZES
Entries will be ranked by popular vote for peoples' choice first and second prize winning categories. *Please see the RULES + FAQ section for more information. All voters will be reviewing your photo entries and artist's project statements. Best of luck! We can't wait to see what you've made! Disclaimer: If you win a giveaway, you must claim it within 30 days of the initial win date. Failure to do so means giveaway prize is no longer valid.
LIVESTREAM
Come back here or join us on Facebook or YouTube live, each day, during the 5 days of interactive live-streaming. Our panelists and hosts will be showcasing sewing machines, notions and sharing their expertise, tips 'n tricks, some history and master classes.

THE SMP VIRTUAL SEW FEST
FULL

SCHEDULE of EVENTS (Subject to Change)
CLICK ON DAY TO SEE SCHEDULE
Follow the daily line-up here. 5 Days of Festival fun!
DAY 1
| TIME | PRESENTER | COMPANY/PRODUCT |
| --- | --- | --- |
| 8:00AM | Stream Warm-up | Sewing Machines Plus |
| 8:15AM to 8:30AM | Blaine Austin | Sewing Machines Plus |
| 8:30AM to 9:00AM | Linda Bratten | Baby Lock Ballad |
| 9:00AM to 9:30AM | Melinda Romero & Mark Martin | Grace Q'nique 21X Elite |
| 9:30AM to 10:00AM | Calista Ngai | WonderFil Specialty Threads |
| 10:00AM to 10:30AM | Rhonda Pierce | Getting to the point with Needles |
| 10:30AM to 11:00AM | Sarah Watts & Denise Dowdrick | HQ Moxie |
| 11:00AM to 11:30AM | Jerry Voors & Harley Thomas | Arrow |
| 11:30AM to 12:00PM | Kimberly Dodson | OESD |
| 12:00PM to 12:30PM | Richard Tharp | Baby Lock Sashiko 2 |
| 12:30PM to 1:00PM | Lori Hernandez | Create Designer Quilting Motifs - IQ Designer |
| 1:00PM to 1:15PM | GIVEAWAYS + Commercial Break | |
| 1:15PM to 1:45PM | Sam Fung | Janome 14000 |
| 1:45PM to 2:15PM | Cindy Hogan | Brother PRS 100 |
| 2:15PM to 2:45PM | Josh Ferrin & Denise Dowdrick | HQ Pro-Stitcher Lite |
| 2:45PM to 3:15PM | Darrelle Anderson | Viking Designer 2 |
| 3:15PM to 3:45PM | Carrie Hanson | King Quilter Long Arm |
| 3:45PM to 4:00PM | GIVEAWAYS | |
DAY 2
| TIME | PRESENTER | COMPANY/PRODUCT |
| --- | --- | --- |
| 8:00AM | Stream Warm-up | Sewing Machines Plus |
| 8:15AM to 8:30AM | Blaine Austin | Sewing Machines Plus |
| 8:30AM to 9:00AM | Richard Tharp | Baby Lock Array |
| 9:00AM to 9:30AM | Laurel Erznoznik & Allegra Erznoznik | Q-Zone Queen & Q-Zone Hoop Frame |
| 9:30AM to 10:00AM | Sara Vetser | Brother NQ1700E |
| 10:00AM to 10:30AM | Joanne Banko | Zip it up! |
| 10:30AM to 11:00AM | Sarah Watts & Denise Dowdrink | HQ Amara |
| 11:00AM to 11:30AM | Jerry Voors & Harley Thomas | Arrow |
| 11:30AM to 12:00PM | Eileen Roche | DIME |
| 12:00PM to 12:30PM | Sam Fung | Elna 780+ |
| 12:30PM to 1:00PM | Emily Thompson | Neckbands Vs. Neck Binding |
| 1:00PM to 1:15PM | GIVEAWAYS + Commercial Break | |
| 1:15PM to 1:45PM | Jarek Erznoznik & Laurel Erznoznik | Grace Q-zone Queen & Continuum II frame |
| 1:45PM to 2:15PM | Sara Vetser | Brother NS2750D |
| 2:15PM to 2:45PM | Josh Ferrin & Denise Dowdrick | HQ Pro-Stitcher |
| 2:45PM to 3:15PM | Megann Freese | Bernina 720 |
| 3:15PM to 3:45PM | Kelly Latreille | Juki Ricoh Printer |
| 3:45PM to 4:00PM | GIVEAWAYS | |
DAY 3
| TIME | PRESENTER | COMPANY/PRODUCT |
| --- | --- | --- |
| 8:00AM | Stream Warm-up | Sewing Machines Plus |
| 8:15AM to 8:30AM | Blaine Austin | Sewing Machines Plus |
| 8:30AM to 9:00AM | Anna Avery Vaughn | Baby Lock Altair |
| 9:00AM to 9:30AM | Janna Matthews & Jarek Erznonik | Grace Q'nique 15 Pro |
| 9:30AM to 10:00AM | Cindy Hogan | Brother PRS 100 |
| 10:00AM to 10:30AM | Becky Thompson | Cutting Paper Applique Patterns w/ Scan-N-Cut |
| 10:30AM to 11:00AM | Calista Ngai | WonderFil Specialty Threads |
| 11:00AM to 11:30AM | Kelley McKenzie | Janome 3160 QOV |
| 11:30AM to 12:00PM | Stacy Lewey | Sew Steady |
| 12:00PM to 12:30PM | Barb Lewis | Baby Lock Accolade |
| 12:30PM to 1:00PM | Heidi Hilmerson | Picking the right fabric |
| 1:00PM to 1:15PM | GIVEAWAYS + Commercial Break | |
| 1:15PM to 1:45PM | Trevor Conquergood | New Floriani Thread and Design & Quilt Software |
| 1:45PM to 2:15PM | Sara Vetser | Brother NS2750D |
| 2:15PM to 2:45PM | Sarah Watts & Denise Dowdrick | HQ Capri |
| 2:45PM to 3:15PM | Sam Fung | Elna 970 |
| 3:15PM to 3:45PM | Carrie Hanson | King Quilter Long Arm |
| 3:45PM to 4:00PM | GIVEAWAYS | |
DAY 4
| TIME | PRESENTER | COMPANY/PRODUCT |
| --- | --- | --- |
| 8:00AM | Stream Warm-up | Sewing Machines Plus |
| 8:15AM to 8:30AM | Blaine Austin | Sewing Machines Plus |
| 8:30AM to 9:00AM | Richard Tharp | Baby Lock Array |
| 9:00AM to 9:30AM | Laurel Erznoznik & Mark Martin | Grace Quiltmotion |
| 9:30AM to 10:00AM | Heather Banks | Brother Scan-N-Cut SDX325 |
| 10:00AM to 10:30AM | Tock Customs | 15 minute throw pillow |
| 10:30AM to 11:00AM | Sarah Watts & Denise Dowdrick | HQ Moxie |
| 11:00AM to 11:30AM | TBA | Stay Perfect 2 Tier All Position Table |
| 11:30AM to 12:00PM | Eileen Roche | DIME |
| 12:00PM to 12:30PM | Trevor Conquergood | New Floriani Thread and Design & Quilt Software |
| 12:30PM to 1:00PM | Angela Wolf | All about Interfacing |
| 1:00PM to 1:15PM | GIVEAWAYS + Commercial Break | |
| 1:15PM to 1:45PM | Janna Mathews & Melinda Romero | Grace 15 Pro with Cutie |
| 1:45PM to 2:15PM | Cindy Hogan | Brother PRS 100 |
| 2:15PM to 2:45PM | Josh Ferrin & Denise Dowdrick | HQ Pro-Stitcher Lite |
| 2:45PM to 3:15PM | Megann Freese | Bernina 720 |
| 3:15PM to 3:45PM | Kelly Latreille | Juki TL-15 |
| 3:45PM to 4:00PM | GIVEAWAYS | |
DAY 5
| TIME | PRESENTER | COMPANY/PRODUCT |
| --- | --- | --- |
| 8:00AM | Stream Warm-up | Sewing Machines Plus |
| 8:15AM to 8:30AM | Blaine Austin | Sewing Machines Plus |
| 8:30AM to 9:00AM | Lisa Knight | Baby Lock Pathfinder |
| 9:00AM to 9:30AM | Janna Matthews & Jarek Erznoznik | Grace TrueCut |
| 9:30AM to 10:00AM | Heather Banks | Brother SE1900 |
| 10:00AM to 10:30AM | Karlie Belle | Personalize Your Sewing Projects with Embroidery |
| 10:30AM to 11:00AM | Sarah Watts & Denise Dowdrick | HQ Amara |
| 11:00AM to 11:30AM | TBA | Stay Perfect 2 Tier All Position Table |
| 11:30AM to 12:00PM | Trevor Conquergood | Floriani |
| 12:00PM to 12:30PM | Milinda Stephenson | Baby Lock Victory |
| 12:30PM to 1:00PM | Candace Trevino | Easy pattern alterations for a better fitting garment |
| 1:00PM to 1:15PM | GIVEAWAYS + Commercial Break | |
| 1:15PM to 1:45PM | Mark Martin & Melinda Romero | Grace Q'nique 19X Elite |
| 1:45PM to 2:15PM | Trevor Conquergood | Floriani |
| 2:15PM to 2:45PM | Brent Taylor | Durkee Hoops |
| 2:45PM to 3:15PM | Darrelle Anderson | Viking Designer 2 |
| 3:15PM to 3:45PM | Carrie Hanson | King Quilter Sit Down |
| 3:45PM to 4:00PM | GIVEAWAYS | |