Special Madeira Rayon Thread Treasure Chest 194 Spools with FREE 500 Greatest Hits Designs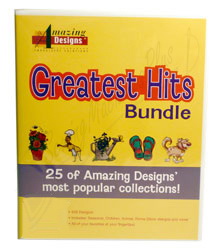 Over 500 FREE Embroidery Designs Included By Amazing designs!
With the Greatest Hits Bundle, you can get Amazing Designs' most popular embroidery design collections at one Amazing Price! Includes over 500 Designs
Over 500 Designs, both classic and premium
All designs may be sewn and sold*
The best of all categories - Seasonal, Animals, Home Decor and more
The Greatest Hits Bundle includes these embroidery design collections:
---
If you want a place for every spool and a color for every project, you want the Madeira Rayon Embroidery & Quilting Thread Treasure Chest.
Each three-drawer Rayon Thread Treasure Chest contains 194 spools: 180 Rayon 220 yd/200 m spools: 140 solid, 10 Multi, 10 Potpourri, 10 Ombre and 10 Melange; you also get 5 smooth metallic and 5 textured metallic 220 yd/200 m spools,and 4 Bobbinfil 1650 yd/1500 m spools in white.
The bottom image shows an example of open Treasure Chest (elegant finish doesn't necessarily correspond to treasure chest):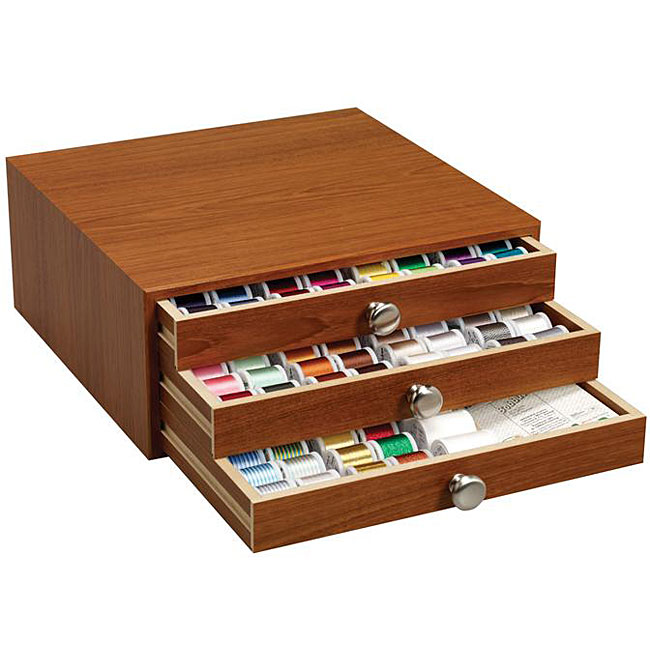 Madeira Rayon is the choice of embroidery professionals around the world for consistency, vibrancy and a smooth finish at even the highest stitch speeds.
Why choose the Madeira Thread Treasure Chest?
You're Organized. All the colors of the rainbow are available at your fingertips with spools arranged in color families for easy matching. Each spool rests in a molded plastic tray so the spools won't roll around when one or more is removed.
You're Protected. Three deep, easy-glide drawers keep all spools protected from light and dust, extending their life.
It's Refillable. Each spool's color swatch, number and name are clearly printed beneath its position, making reordering a snap.
It's Consistent. By using one brand of thread for all embroidery, consistency in quality, strength and color is guaranteed throughout all your projects.