Call 800-401-8151

To Speak With An Expert Sewing Consultant
We'll help you find the perfect product and provide lifetime support for any purchase. E-mail us here.
Embrilliance Font Collection 1 Embroidery Software (BB-FNT01)
Product Description
Looking for more fonts to use as Monograms or Lettering in Embrilliance Essentials? Look no more! This is Font Collection 1 for Essentials.

Summer
ABCDEFGHIJKLMNOPQRSTUVWXYZ
Minimum recommended size: 15mm
Maximum allowable size: 100mm

Bethany
ABCDEFGHIJKLMNOPQRSTUVWXYZ
abcdefghijklmnopqrstuvwxyz
0123456789
!"#$%&'()*+-.:;?
Minimum recommended size: 12mm
Maximum allowable size: 100mm

Elementary
ABCDEFGHIJKLMNOPQRSTUVWXYZ
abcdefghijklmnopqrstuvwxyz
0123456789
!"#$%&'()*+-/:;<=>?@[]^{}
Minimum recommended size: 8mm
Maximum allowable size: 75mm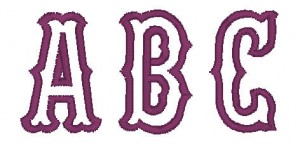 Carnival
ABCDEFGHIJKLMNOPQRSTUVWXYZ
0123456789
Minimum recommended size: 21mm
Maximum allowable size: 100mm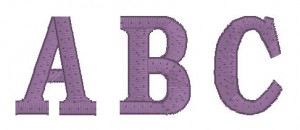 Big D
ABCDEFGHIJKLMNOPQRSTUVWXYZ
abcdefghijklmnopqrstuvwxyz
0123456789
!"#$%&'()*+-/:;<=>?@[]^{}
Minimum recommended size: 12mm
Maximum allowable size: 35mm

Princess
ABCDEFGHIJKLMNOPQRSTUVWXYZ
abcdefghijklmnopqrstuvwxyz
0123456789
Minimum recommended size: 15mm
Maximum allowable size: 75mm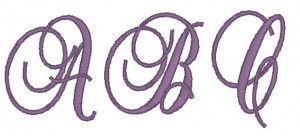 Fancy
ABCDEFGHIJKLMNOPQRSTUVWXYZ
abcdefghijklmnopqrstuvwxyz
0123456789
"*,-.
Minimum recommended size: 24mm
Maximum allowable size: 200mm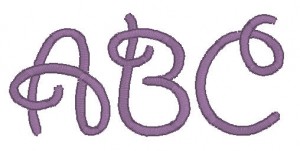 Roundup
ABCDEFGHIJKLMNOPQRSTUVWXYZ
abcdefghijklmnopqrstuvwxyz
0123456789
,.
Minimum recommended size: 18mm
Maximum allowable size: 75mm

Izzie
ABCDEFGHIJKLMNOPQRSTUVWXYZ
abcdefghijklmnopqrstuvwxyz
0123456789
!&',.?
Minimum recommended size: 16mm
Maximum allowable size: 50mm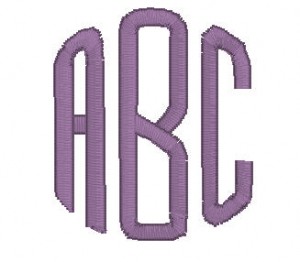 Monogram Rounded
ABCDEFGHIJKLMNOPQRSTUVWXYZ
Minimum recommended size: 20mm
Maximum allowable size: 200mm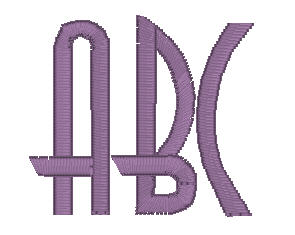 Mendocino
ABCDEFGHIJKLMNOPQRSTUVWXYZ
0123456789
!"#$%&'()*+,-./:;=?
Minimum recommended size: 15mm
Maximum allowable size: 100mm

Pence
ABCDEFGHIJKLMNOPQRSTUVWXYZ
!"#$%&'()*+,-./:;=?
Minimum recommended size: 8mm
Maximum allowable size: 32mm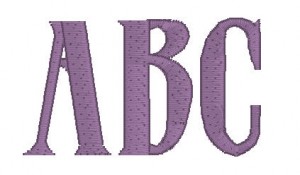 Tiberius
ABCDEFGHIJKLMNOPQRSTUVWXYZ
0123456789
!"#$%&'()*+,-./:;=?
Minimum recommended size: 18mm
Maximum allowable size: 60mm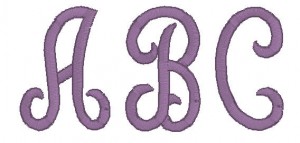 Roundup
ABCDEFGHIJKLMNOPQRSTUVWXYZ
[]{}
Minimum recommended size: 16mm
Maximum allowable size: 75mm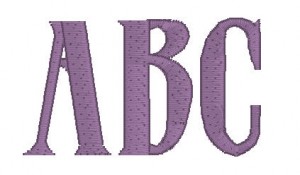 Tiberius
ABCDEFGHIJKLMNOPQRSTUVWXYZ
0123456789
!"#$%&'()*+,-./:;=?
Minimum recommended size: 18mm
Maximum allowable size: 60mm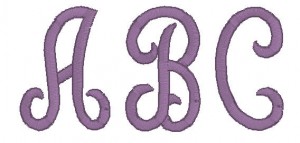 Script
ABCDEFGHIJKLMNOPQRSTUVWXYZ
[]{}
Minimum recommended size: 16mm
Maximum allowable size: 75mm

Tahoe
ABCDEFGHIJKLMNOPQRSTUVWXYZ
[]{}
Minimum recommended size: 16mm
Maximum allowable size: 75mm