Call 800-401-8151

To Speak With An Expert Sewing Consultant
We'll help you find the perfect product and provide lifetime support for any purchase. E-mail us here.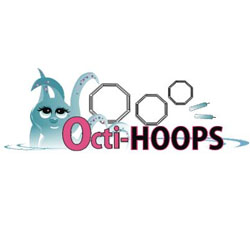 (More images coming later.)
Creative Feet
SKU: cf-Octi-Hoop
Creative Feet Octi Hoop (Octi-K-1)
Call 800-401-8151 For Details
Creative Feet Octi Hoop (Octi-K-1)
The package includes the following: 3 Octi-Hoop Frames, Frame Handles, 3 Stabilizer Samples, Instructions, Patterns for Embroidery and Quilting and Instructional DVD that works in your TV DVD Player and Computer DVD player.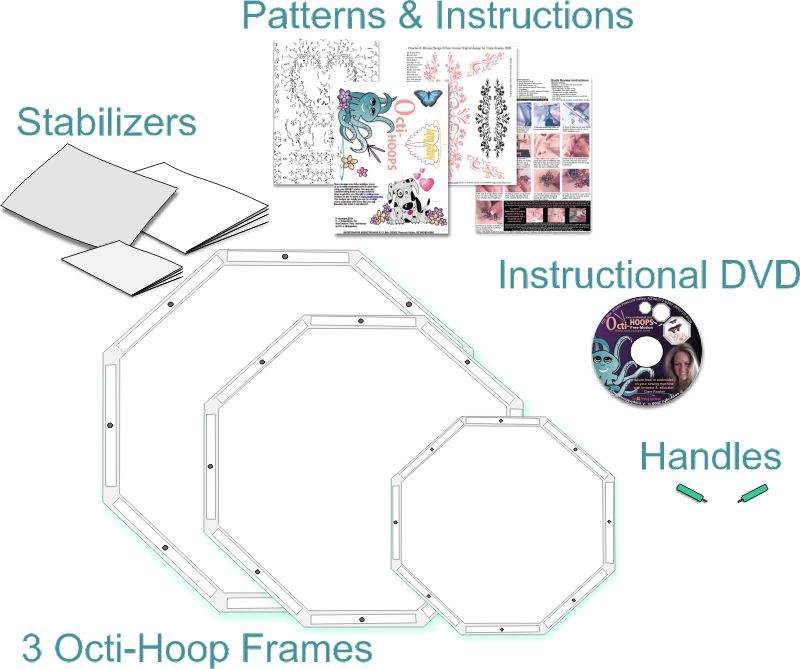 Watch the following video to learn why so many sewing enthusiasts are so happy with theirs!
If you've done Free-Form / Free-Motion Embroidery before, you know that your hands become sore, not with the Octi-Hoops! Your hands won't hurt, your eyes won't burn and you'll feel as though you've taken a vacation, because it releases endorphins that will make you want to stay at your machine for days!