Call 800-401-8151

To Speak With An Expert Sewing Consultant
We'll help you find the perfect product and provide lifetime support for any purchase. E-mail us here.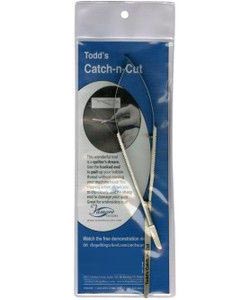 (More images coming later.)
Catch N Cut Scissor by Todd's
This wonderful tool is a quilter's dream. Use the hooked end to pull up your bobbin thread without moving your machine head. The clipping action allows you to clip closely, & no sharp end to damage your quilt. Great for embroidery too.