Call 800-401-8151

To Speak With An Expert Sewing Consultant
We'll help you find the perfect product and provide lifetime support for any purchase. E-mail us here.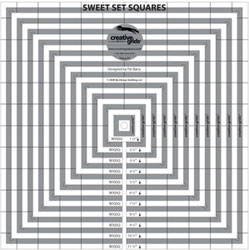 (More images coming later.)
1/4in thick templates. Use with quilting machines to deco stitch borders, blocks & designs. Each piece is 1/2in wide & 1/4in gripper strip hold it next to the hopping foot. Use inside edges to easily make squares w/ perfect corners, or use outside edge for different size squares or detailing.