Call 800-401-8151

To Speak With An Expert Sewing Consultant
We'll help you find the perfect product and provide lifetime support for any purchase. E-mail us here.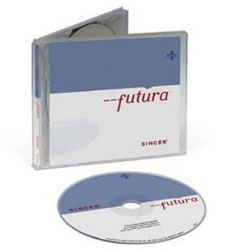 (More images coming later.)
Singer
SKU: sing-FUT2.5002
Singer Futura CE-100 & CE-200 Editing Upgrade
Call 800-401-8151 For Details
Singer Editing Upgrade For Futura Software
Update Futura embroidery software. Edit the shape of a section of a design. Edit a design stitch by stitch. Use preset fill patterns or create custom fill patterns. Five more fonts, too.
This upgrade requires a Singer Futura sewing machine (models CE-100 or CE-200) and a computer with existing Futura software.
Fill Patterns.
Freeform.
Column.
Motif.
Elasatic step.
Pattern step.
Random fill.
Additional Fonts.
Arial rounded.
Block small.
Helvetica 2 colors.
Kids.
Script 1.