Call 800-401-8151

To Speak With An Expert Sewing Consultant
We'll help you find the perfect product and provide lifetime support for any purchase. E-mail us here.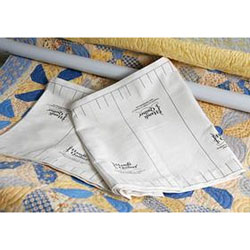 (More images coming later.)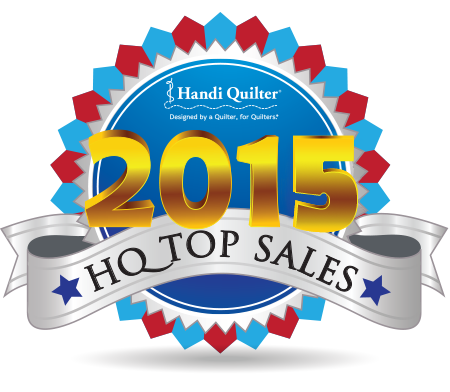 Handi Quilter Marked Leaders
Use with all Handi Quilter frame systems. Velcro for rails NOT included.
Marked leaders make it possible to quilt right to the edge of your material. Leaders are made of firmly woven, sturdy twill cotton fabric. Markings at regular intervals make centering and positioning easy.
To use them, just sew your project material to the leaders, attach the leaders to the poles, and you're ready to quilt! Attaching the leaders to the poles is easy and firm with the included extra wide velcro tape.
Sizes
Two marked leaders are available:
9-1/2 Foot length to fit the Handi Quilter Adjustable Table.
11 Foot length to fit Handi Quilter Studio Frame or the HQ24 Fusion Frame.
Details
Hemmed edges.
Sturdy twill cotton fabric. Firmly woven.
Extra-wide Velcro tape.
Marked for easy centering and positioning.